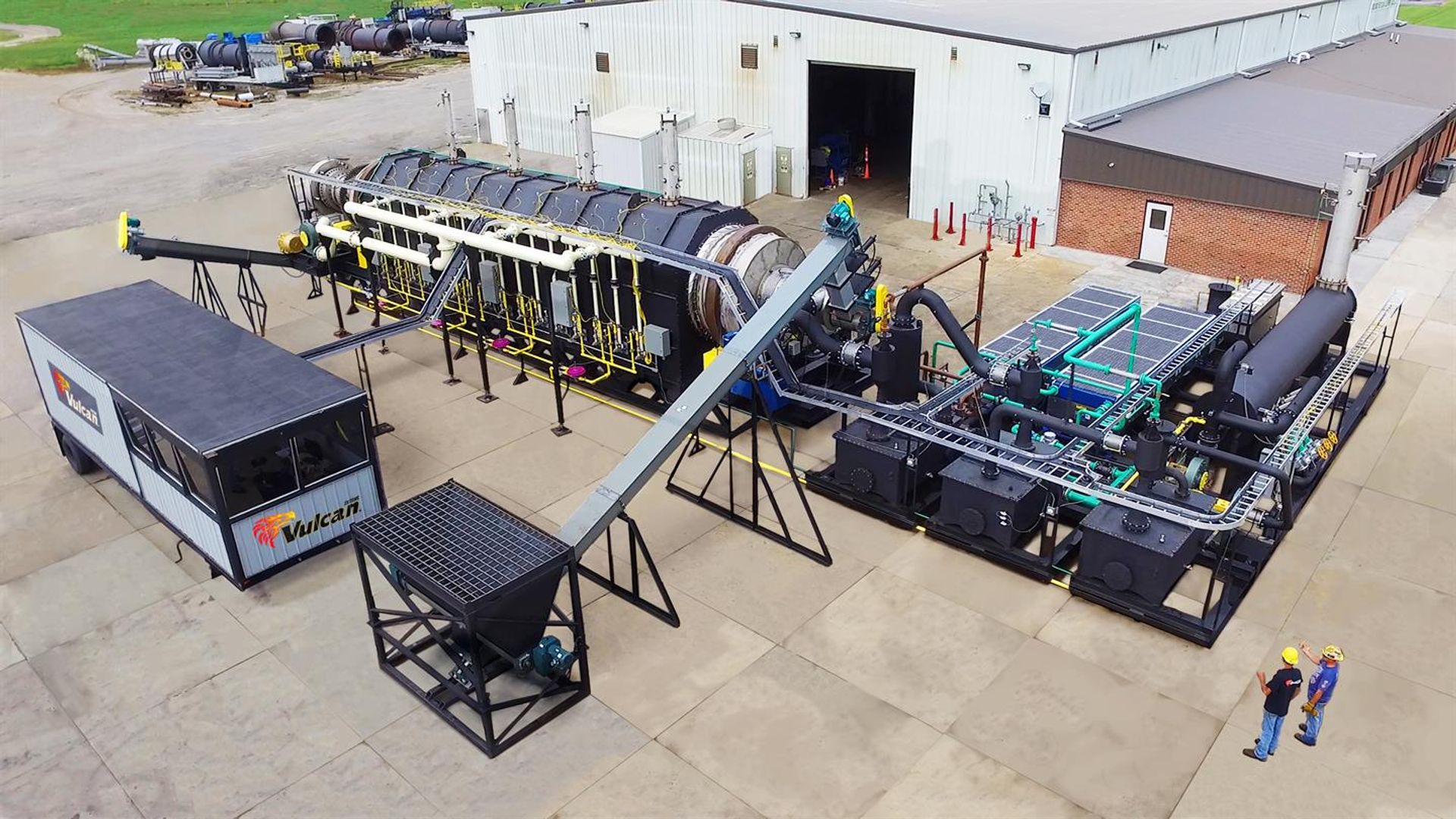 Biomass Drying - Energy
Biomass produces a cleaner, renewable energy, reducing harmful carbon dioxide emissions, all while creating lower operating costs for power plants. Biomass, the by-product of pulp and paper, agriculture, and municipal sludge, is perhaps the oldest source of renewable energy on Earth. Biomass' use in energy production is currently growing worldwide at an exponential rate.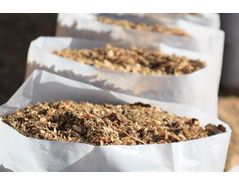 Processing begins in the dryer. Vulcan® Systems' Direct Fired Rotary Dryers are proven performers, producing a high-volume, low moisture product that is consistent and easy to ship and store. After passing through the dryer, dried biomass is discharged to a conveyor for further sorting. The vapor from the process is pulled through the air pollution control system to remove fine particulates from the vapor stream.
Even though biomass is possibly the oldest source of renewable energy on Earth, when taken through Vulcan® Systems' drying process, it has more added value than conventional biomass. Vulcan® Systems will help you capture a new revenue stream in a biomass drying system while efficiently mitigating the processing challenges that come with air pollution, emissions, and vapor.
Advantages of Torrefied Biomass:
Lower Transportation Costs
Due to pelletization afforded through torrefaction, materials become lighter, direr, and stable.
Open Storage Feasablity
Torrefied biomass repels water making it possible to store out in the open.