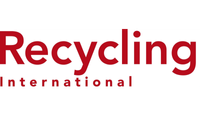 Battery recycling: the EU and Switzerland power ahead
In battery land, and especially in battery recycling land, legislation is currently a point of focus given that the new EU Battery Directive - which includes collection and reprocessing targets for portable batteries - is scheduled to come into force on September 25 next year.
At the 12th annual International Congress of Battery Recycling (ICBR), delegates shared their experiences and differing perspectives on battery recycling. And whether their background was political, environmental or commercial, they contributed to a generally optimistic conference atmosphere. It is widely held that, with the help of the new European legislation, the continent's battery recyclers will discover currently-unexplored fields of battery collection and treatment, ensuring that highly toxic batteries do not end up in landfills or incineration facilities.  The congress was held in the birthplace of modern Europe - the impressive old city of Budapest - and was hosted by the European Battery Recycling Association (EBRA) and European Portable Battery Association (EPBA). Including key figures from Europe's largest battery organisations and recycling companies, there was a record attendance of 149 delegates from 52 countries in Europe and beyond. Indeed, EBRA itself - which aims to promote the collection, treatment, sorting and recycling of spent batteries - welcomed new members from Greece, Ireland and Mexico.

Most popular related searches