Earn money through electricity consumption - soon negative electricity prices?
Will the coming additions of solar and wind capacities deliver more than 3,000 hours of negative electricity prices in 2030? So should one build up stupid consumption (something like an environmental heating system, for example) in order to earn massive amounts of money? Hardly, because today's market order will change completely or collapse beforehand.
There is a widespread belief that we cannot see a future other than the massive cannibalization of renewable producers. At noon with solar energy and depending on the weather in the wind. If electricity were a quickly perishable commodity, it would look like this. But electricity can always be stored cheaper - repeat: electricity can be stored and the amounts from the peak are used. Provided we are serious about the medium-term 100% renewable energies.
A completely new world of electricity is emerging
Clearly it is difficult to map the new world - after 140 years of continuous balancing of generation and consumption in the power grid with extremely few memories. This new world comes with power, however, and in extreme cases, massive production peaks alternate with a "dark calm". Yes, hook it. And from now on, think about how the necessary amounts of electricity can get from the top to the doldrums. Can only be done in steps with storage - and massive in different roles.
What can the new market organization look like? A state that is completely controlled by the state, as demanded by various actors and almost always remain in the old system and negate the massive further cost reductions in RES and storage? Or don't want it to be true. Or are there incentives for more storage quickly via redispatch markets? Will we be able to design real innovation tenders and thus approach a new market organization? How can we learn more from the fireworks of innovative tenders and market regulations around the world in Germany?
New low record for storage prices A look at the global tenders for solar and storage systems on a larger scale is worthwhile: The costs have been falling there for a long time. A recent tender in California caused a sensation: The storage of solar power is said to cost only 1.3 cents there: Article on pv-magazine
It should be noted that there are about 30% funding in these prices, but they are also damn cheap at 30% higher costs. Also feasible in Germany? Yes, if the size is right and a constant generation profile can be produced all year round, for example by a solar and wind hybrid.
And so you can clearly say at the end of 2019: We don't have to wait for any miracle techniques or general breakthroughs. Nor can we demonize technology - in fact, you can already intelligently integrate memory in faster steps today and thus take away the supposed horror of every dark doldrums. It comes anyway and is technically manageable today - the costs of coping with it will even decrease dramatically.
Things are also happening that the energy industry still doesn't expect enough. And so stores with power will come into the system that are already paid for another purpose - for mobility, for example.
Storage - paid anyway?
New market partners such as the automotive industry are rapidly entering a market that they will need as partners in the future and can also become an actor themselves. They will deliver millions of storage units in the coming years and will interfere in the previously rigid system of the energy industry with a completely different pace of innovation. According to calculations by Mobility House, there could be 30-40 TWh of flexibility or storage in the market by 2030. These are all paid for by car. Exciting idea of what you can and will do with it.
The economy wants more renewables quickly
There will also be a lot of new impulses and massive demand for real green electricity from the companies in the Re100 alliance 'RE100' and other industries. We have to significantly improve public and political confidence in this in order to achieve the necessary adjustments to the framework conditions. Because, as Angela Merkel said in parliament in September, many companies have long been mentally far ahead of many parliamentarians. You see the opportunities in the enormous task of energy transition and climate protection. And thus bring new demands and new products to the over-regulated electricity markets.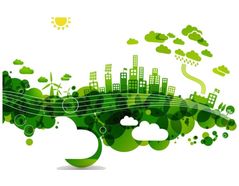 Most popular related searches