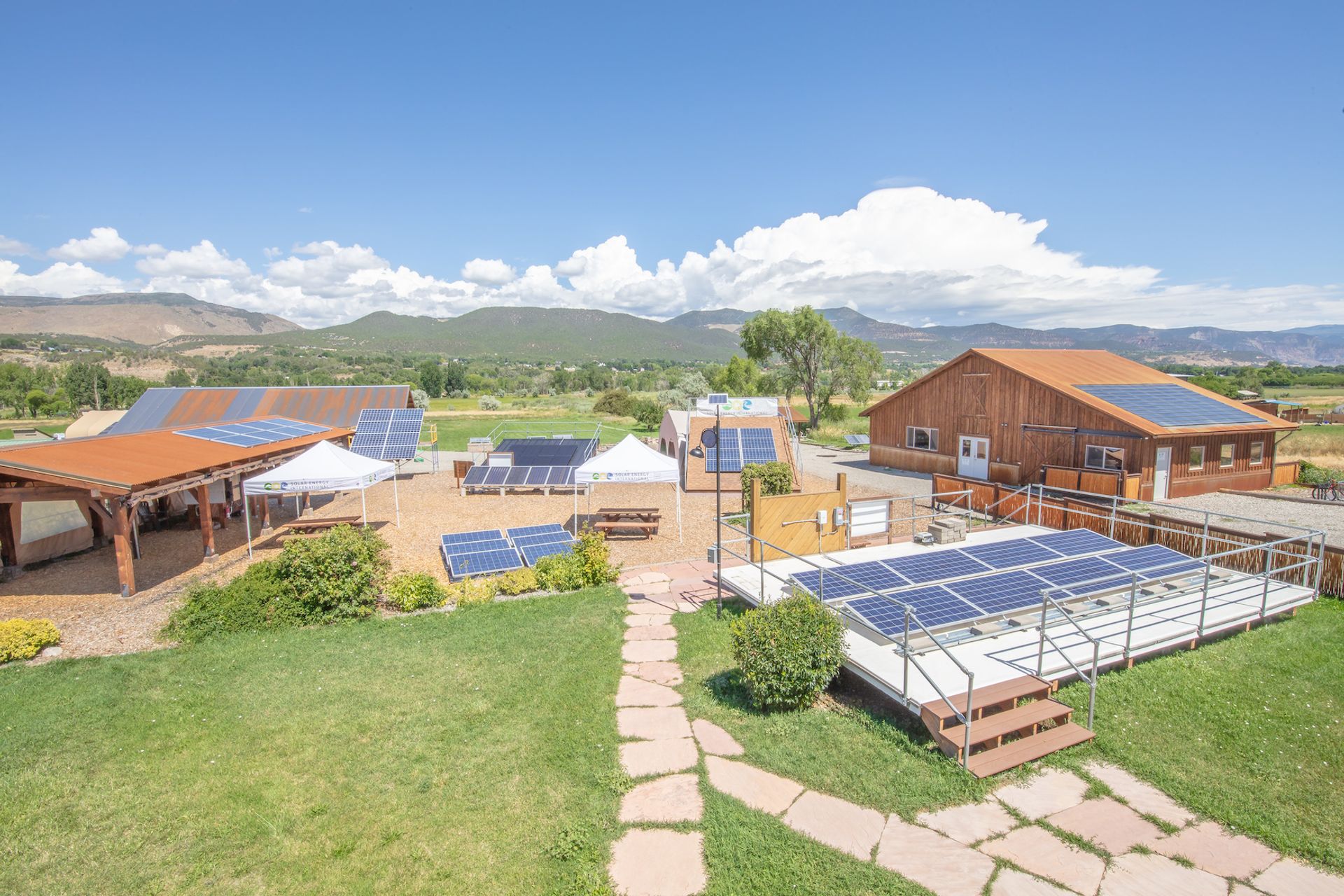 Take Your Bedroom Off the Grid
In recent years there has been a growing interest in renewable energy. The problem is that many people cannot afford to implement a complete renewable energy system all at once. As interest grows and renewable energy equipment prices fall, people will not be ready to take advantage unless the industry and non-profits undertake serious public education.
Redwood Alliance, an environmental organization that deals with energy issues, has addressed the problem with a workshop teaching the public to implement a renewable energy system a little at a time: "Take Your Bedroom Off the Grid." The idea is that many people can afford $600 to $2500 to take a portion of their house off the grid. It may be with one module and one battery to run 12 Volt DC equipment, or a more elaborate system powering an isolated ac circuit in their house.
Start Small and Expand
A system like this is implemented with expansion in mind, starting out small with what you can afford and expanding as time goes on. At a relatively low cost you could invest in one module, a small battery, safety equipment, and hardware, to run DC lighting and stereo equipment. Or you could use a small system with an inverter and a plug strip to power some of the appliances in your home. With a little electrical knowledge you could even separate out and power one existing household circuit using solar electricity. At any time more modules and/or batteries can be added. Whenever possible, size wiring, controls, and safety equipment to handle some growth, as it can be difficult and expensive to change later on. So next year, when you get your income tax returns, for example, you can add two more panels, and the next year two more. Then a couple years down the road, you can take another circuit of your house off the grid and gradually expand, until one day your whole home is powered entirely by solar electricity!
Education
With the "Take Your Bedroom Off the Grid" idea people will be educated so that they can make the right decisions, choose the right equipment, choose the right installers, or do it themselves. Even more basic, most people do not at all recognize the possibility that they can make or use renewable electricity. So, Redwood Alliance undertook the project of bringing an educational workshop to its community, Arcata California. We wanted the workshop to include everything from the basics of what renewable energy is, to system sizing, efficiency within the home, system design, and an actual hands-on installation. We also wanted the workshop to be affordable and accessible to as many people as possible. We expected a wide range of attendees, but knew that most of them would be novices in the world of home-made electricity.
Redwood Alliance would like to share our workshop with any interested communities. If you would like to introduce the "Take Your Bedroom Off the Grid" concept in your own area, please contact us.
Do Folks Want It?
The first task to putting on a workshop of this sort, which as far as we know had never been done before, was to determine the demand. We composed a returnable questionnaire asking about the level of interest in such a workshop, the amount of money community members would be willing to pay for the workshop, the timing and length that would be preferable, and if they would be interested in allowing us to use their home for the hands-on installation portion of the seminar. We did a sample mailing of 500 questionnaires, of which we received 30 back. We felt that this response was good enough to send out the additional 1500 questionnaires. Our total number of responses was 135, and of those responses 23 people participated in the seminar. We used the information from the questionnaires to get a feel for how many people would attend the workshop. Based on this we were able to make projections for the attendance price of the workshop. We also decided, based on the responses, that a weekend long workshop would be the most appropriate, as most people in our community could not participate during the week.