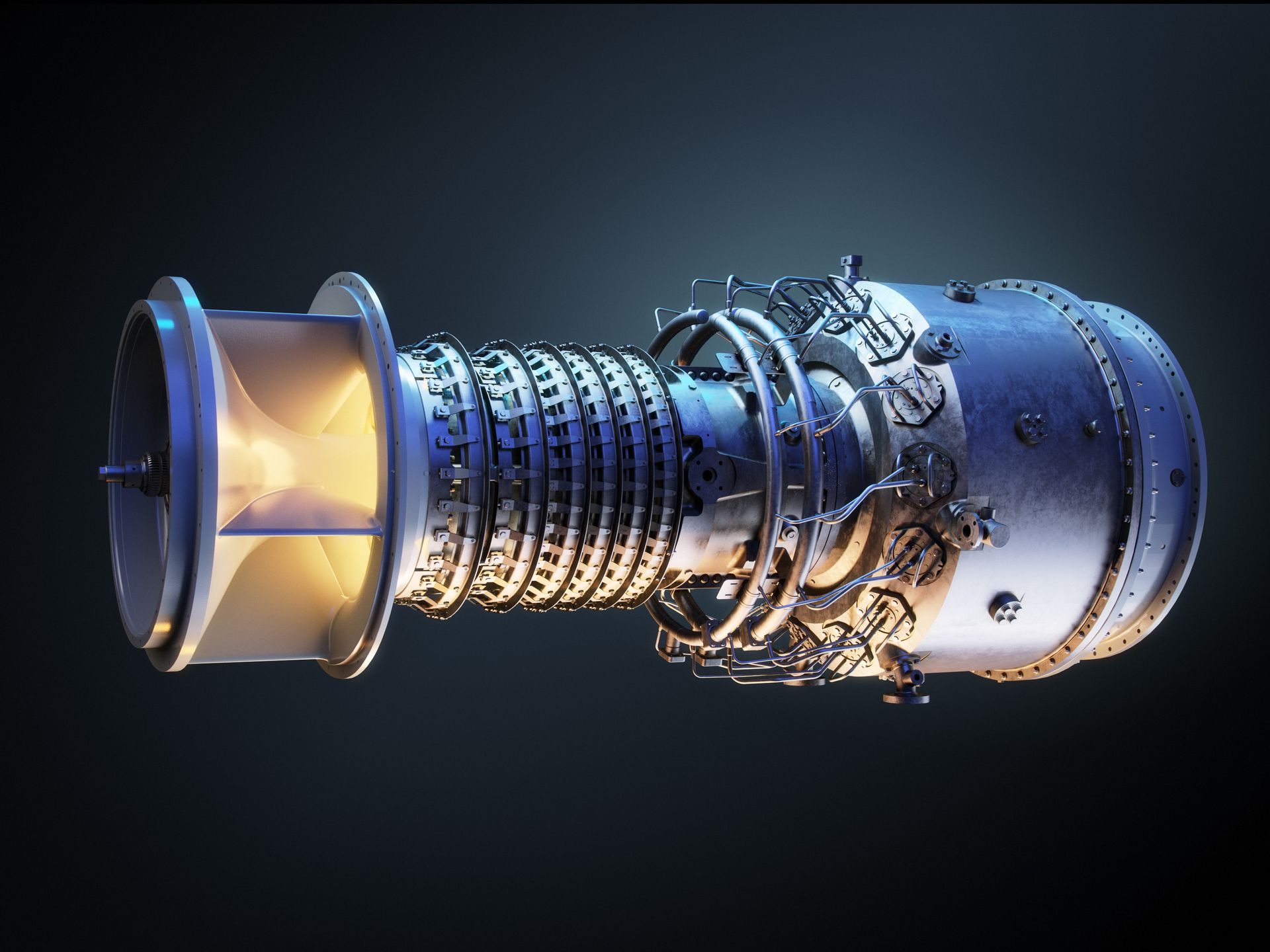 12 services found
Solar Turbines Incorporated Services
Our focus is to help your business power the world by providing the parts you need with Shop ...

Equipment Optimization Services

Solar offers a modular approach to upgrade your turbine, compressor, mechanical-drive or generator package systems. Our systems upgrades provide fast, efficient, and cost-effective tools to revitalize and enhance your turbine ...

Solar Energy Optimization powered by InSight Platform can determine the best way to operate all assets to minimize lifecycle costs while improving performance. Your facility includes many pieces of equipment that are either generating heat and power, or driving equipment producing useful work. Solar turbomachinery is a key component of the facility. In combined heat and power applications, the turbine produces electricity and hot exhaust to be ...

In response to customers' growing needs for greater productivity, Solar has developed higher horsepower turbomachinery. To assist our customers in keeping their Solar equipment operating, we've developed a team of experts and tooling that enables us to repair many of those units in the field. Solar maintains hundreds of Field Service Representatives located in over 60 field offices. This highly specialized team provides technical assistance ...

Meeting your needs with custom service solutions. Solar offers full life cycle support through our Long Term Service Agreements for the entire range of customer services capabilities.Equipment Health Management:Integral to our oil and gas service agreement philosophy, our customers maximize uptime and lower life cycle costs with Solar's state of the art Insight Platform ...

With our Equipment Health Management platform, Solar has developed an entire ecosystem of tools, capabilities and analytics for maximizing machinery uptime and lowering life cycle costs. Registered customers can log-in to our InSight Platform™ to access exclusive features of our Equipment Health Management products and ...

Miscellaneous

Solar Turbines provides overhaul support for its entire gas turbine product line. We have over 65 years of experience and have performed more than 30,000 overhauls. Solar offers a variety of overhaul solutions based on your needs. As opposed to using a third party, we maintain exclusive access to engineering specifications and implement the latest original equipment manufacturer (OEM) design improvements in each ...

Improve performance. Optimize output speed. Quick return on investment (ROI). If you're looking for a way to increase gas compression operating profits, you may find it in your own equipment. Our compressor overhaul service can provide a cost-effective way to extend the life of your Solar gas compressors. With a total population of more than 4,500 gas compressors installed worldwide and a wealth of experience gained while restaging 2,700+ ...

Solar Turbines offers a wide range of financing options to support your project. Financing can be based on total cost and can cover engineering, equipment, construction, and commissioning work. As you develop your project, Solar has the resources to coordinate with international financing partners as well as Caterpillar ...

Oil and Gas Industry

Single point responsibility allows Construction Services to manage your entire project scope. This can drastically simplify design, development and construction, thus minimizing the chances for error. Construction Services has amassed significant knowledge and expertise in the areas most needed by our ...

Power Generation Industry

What equipment to utilize represents only part of the decision process in a gas turbine acquisition process. Other decisions, such as when to proceed and whether to buy or lease, can be equally important. Money to purchase assets is often scarce, even for the biggest of companies. As a result, equipment acquisition is often delayed well past the time it is needed. Solar offers leasing, and conditional sales contracts, as well as trade financing options ...

Customer Services

Specifying genuine Solar certified parts for your gas turbine equipment assures the lowest cost of ownership, providing the reliable performance you expect. Only genuine Solar certified parts are designed, manufactured, tested and guaranteed to meet Solar's stringent standards for aerodynamic performance, mechanical integrity, material properties and ...