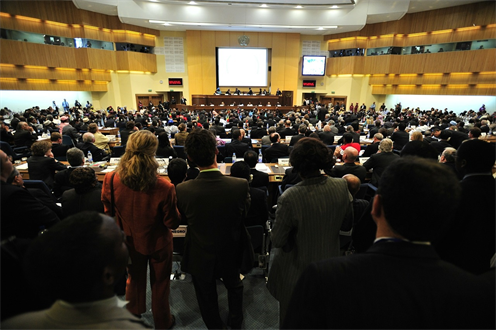 Aclara Next-Generation Home Energy Reports Deliver Best Results in Head-To-Head Program
Results of a test and learn program designed to evaluate the energy savings impact of multiple home energy report (HER) programs that was conducted by a Southern California utility serving six million customers found that Aclara's next-generation HER program provided the highest percent energy reduction. A detailed report of the program can be found here.
Done as a head-to-head performance study, the program compared Aclara's new HER (titled Home Energy Update (HEU) in the program) against two other programs. Customers that received the Aclara HER were delivered reports that showed how their household was using energy -- down to the appliance level – as well as tailored recommendations on how to save on energy consumption.
Aclara, a provider of smart infrastructure solutions to utilities worldwide, collaborated with Ecotagious to provide the new HER program. Ecotagious is a software company that specializes in using smart meter disaggregation to convert data into appliance-level insights for utilities and their customers.
Typical solutions provide only an aggregated report on energy usage, but do not offer the level of specific detail produced in the Aclara HER. The Aclara ACE® and Ecotagious solution, on the other hand, utilizes smart meter data disaggregation at every step of the process including program design, customer selection, personalized messaging and report generation.
This innovative approach increases the cost-effectiveness of HER programs by ensuring that customers receive a personalized experience and targeted messaging without additional data collection. Without disaggregation, customers must provide input about their appliances or install expensive hardware to collect data about usage before they can get this level of personalized recommendations.
'Aclara's cutting-edge and adaptable user-experience channels, coupled with Ecotagious' big-data analytics and track record of achieving significant energy savings, enable utilities to offer far more value to their customers while achieving the energy savings they are looking for. The results of this study validate the significance of this approach,' said Christine Scorza, Senior Director for Product Management Software and Services at Aclara.
In addition to the large utility in southern California, Aclara and Ecotagious are currently delivering their programs to several other utilities, supplying energy savings and engaging content for customers through their next-generation approach.
'We look forward to helping more utilities achieve their energy savings goals while creating a much more personalized experience for their customers,' added Bruce Townson, CEO of Ecotagious.
The third-party verified results by Nexant are publicly available here.
---------------------------------------------------------------------------
To subscribe to SGO's free weekly newsletter, click here
Also of Interest from SGO
Most popular related searches