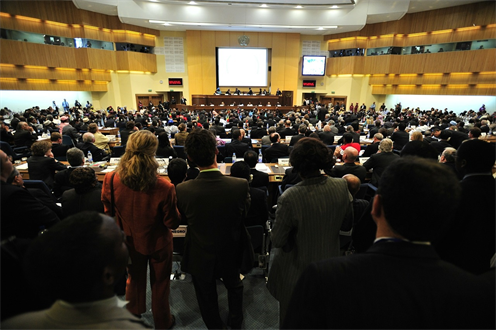 Alabama Power Partners with Signature Homes to Develop Smart Neighborhood
Alabama Power is partnering with Signature Homes, Southern Company, Oak Ridge National Laboratory and technology vendors to introduce Smart Neighborhood by Alabama Power. The state-of-the-art community of 62 homes will feature emerging energy-efficient technologies, materials and appliances, and a community-scale microgrid.
Smart Neighborhood - to be located at Signature Homes' new Reynold's Landing community at Ross Bridge in Hoover - is a research and demonstration project where energy usage and performance data are collected from the homes' innovative features. The information will be analyzed to understand how the features can improve the ways homes are built and function to make people's lives easier.
Information from the HVAC systems, heat pump water heaters and other technologies will help Alabama Power determine which programs and services can provide new, creative energy solutions for customers.
'Customers today expect energy solutions that fit their lifestyles, and that is the idea behind Smart Neighborhood by Alabama Power,' said John Hudson, senior vice president of Marketing and Business Development. 'Our goal is to continue to enhance our customers' experiences and to ensure they have more control over their energy use.'
The energy for Smart Neighborhood will be provided by the existing electric grid, as well as a community-scale microgrid, which is composed of solar panels, battery storage and backup generation. The microgrid will have the capability to generate more than 586,000 kilowatt hours of energy annually, the amount needed for a neighborhood the size of Reynold's Landing.
Information and data collected from the microgrid will provide Alabama Power with valuable operational experience as the company evaluates microgrid technology. Data from Smart Neighborhood will be collected for two years.
Each technology-enhanced home in the Smart Neighborhood will be equipped with:
A high-efficiency Carrier Infinity heat pump and Rheem hybrid electric water heater
Tech-connected automation: Carrier Infinity Greenspeed intelligence home comfort system with an Infinity Touch thermostat, Rheem EcoNet mobile app and Vivint smart home system including voice-activated security, smart locks, lights, cameras and garage door control
Interconnected Samsung appliances from the Alabama Power Appliance Center: smart hub refrigerator, dishwasher, washer and dryer, and an induction range
Enhanced energy-efficient building features: improved insulation, triple-pane windows and LED lighting.
Southern Company, the parent company of Alabama Power, is supporting research for the project to better understand Smart Neighborhood-type homes and the interactions between a microgrid and the existing electric grid.
Signature Homes is the community developer and will oversee the construction and sale of the homes.
Oak Ridge National Laboratory is a research partner, providing expertise to develop practical solutions that could be integrated into homes and power grids across the nation.
Construction on the community is set to begin this summer and be completed by spring 2018. The microgrid will break ground this summer.
'Hoover has always been a strong community that leads in so many ways, and I am thrilled Hoover residents will have the chance to experience the technology and state-of-the-art benefits of Smart Neighborhood,' said Mayor Frank Brocato.
More information about the development is available at the Greater Birmingham Association of Home Builders' Parade of Homes website.
Most popular related searches