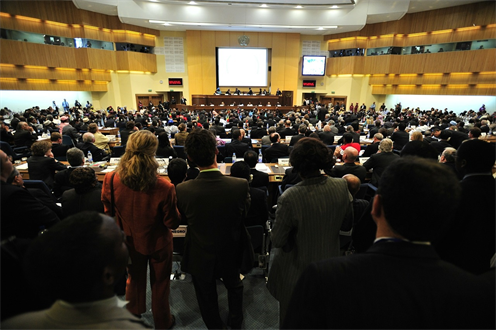 Atlantic Canada to Invest in New Digital Grid Technologies and Expand Smart Grid Network
August 29, 2019 -- The University of New Brunswick (UNB) is undertaking a five-year research initiative to address the complex technical, regulatory, and social issues involved in moving from conventional electric power systems to digital, or smart, grids.
The Atlantic Digital Grid project will result in a number of new tools and technologies for energy distribution, analysis, threat detection, infrastructure, and business modeling. The Smart Grid Innovation Network (SGIN), established in partnership with NB Power and Siemens in 2015, is also expanding to support initiatives such as the Atlantic Digital Grid project, and build on UNB's existing assets and expertise in energy management.
The Honourable Navdeep Bains, Minister of Innovation, Science and Economic Development and Minister responsible for the Atlantic Canada Opportunities Agency (ACOA), along with Matt DeCourcey, Parliamentary Secretary to the Minister of Immigration, Refugees and Citizenship and Member of Parliament for Fredericton, announced support for these projects on 8/28.
Support for this project is one way the Government of Canada is growing the innovation economy by working to advance projects that increase efficiency while minimizing the environmental costs of power-grid operations. Projects like this also contribute to the Atlantic Growth Strategy outcome of long-term economic prosperity in the region.
'I am proud of our government's support for UNB's cutting-edge work in digital grid technologies,' said Minister Bains. 'This investment will help increase business activity in Atlantic Canada's cleantech sector and will put the region on the map as a leader in energy distribution, minimizing the economic and environmental costs of operations, and providing long-term rate stability for customers. All of this will boost economic growth and help to build a sustainable economy for future generations.'
Quick facts
ACOA is contributing $6,686,010 towards UNB's Atlantic Digital Grid project through the Atlantic Innovation Fund (AIF).


ACOA is also contributing $879,910 towards the SGIN project to hire expertise through the Regional Innovation Ecosystems stream of the Regional Economic Growth through Innovation (REGI) program, while the province of New Brunswick is contributing $200,000.


The Atlantic Innovation Fund (AIF) encourages partnerships among private sector firms, universities, colleges and other research institutions to develop and commercialize new or improved products and services.


The Regional Innovation Ecosystems stream of the Regional Economic Growth through Innovation (REGI) program supports the creation and growth of inclusive regional ecosystems that support business needs and fosters an entrepreneurial environment conducive to innovation, growth and competitiveness.


The AIF and REGI both build on the objectives of the Innovation and Skills Plan, a multi-year strategy to create well-paying jobs for the middle class and those working hard to join it.