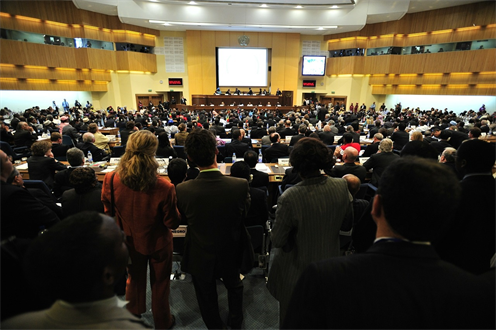 AutoGrid Secures $32 Million to Expand AI-Powered Energy Resources Network
Strategic investment from world's largest regulated and deregulated energy companies to fuel AutoGrid's expansion in North America, Asia-Pacific and Europe
September 21, 2018 -- AutoGrid, a leader in artificial intelligence (AI)-driven optimization and controls for the energy industry, announced recently (9/10) that it has closed on a Series D investment round from a set of strategic energy investors.
AutoGrid's round of $32 million represents the largest infusion to date in any pure-play software platform focused on applying AI to real-time optimization and controls of flexible energy resources. With this round, the company has raised a total of $75 million to accelerate growth and further increase its product differentiation.
The round is led by a global consortium of energy companies, allowing AutoGrid to accelerate commercial deployment of the AutoGrid Flex™ platform across North America, Europe and Asia-Pacific. This consortium includes seven of the 10 largest utilities in North America, serves over 100 million customers globally and represents $1 trillion in total market capitalization.
New investors in this round include CLP Holdings Group, innogy, Ørstead, Tenaska and others:
CLP was founded in Hong Kong in 1901, at a time when electricity was still a novelty worldwide. Today CLP powers millions of homes and businesses across the Asia-Pacific regions.

innogy, one of the largest European utilities, serving over 23 million customers, with headquarters in Germany.

Ørsted, Danish renewable power developer, formerly known as DONG Energy, one of the largest offshore wind and renewable developers in the world.

Tenaska, one of the leading independent power producers in the United States, with more than 10,000 megawatts of power generation developed.
All existing investors – including Energy Impact Partners, Envision Ventures, Total Energy Ventures, Clearsky Power & Technology Fund, E.ON and Foundation Capital – also participated in the round.
"At CLP we believe that energy flow is no longer a one-way transaction. By partnering with AutoGrid, we are learning to turn flexible energy resources into balanced real-time energy services. We're increasing productivity and value of our energy assets and unlocking the possibility of exciting new digital energy services for our customers," said Austin R Bryan, senior director of innovation & ventures at CLP. "AutoGrid's platform enables a deeper understanding of the grid, delivering increased support to customers and ultimately giving them more choice and control. CLP is pleased to be a strategic investor and partner with AutoGrid."
"AutoGrid leads worldwide in applying AI and big data technologies to the energy value-chain," said Florian Kolb, managing director at innogy New Ventures. "Their unique platform meets our current and future innovation requirements to develop our regulated and deregulated businesses further."
These new partnerships come with commercial projects that will shape the future of the energy industry, redefine European and Asian markets, and demonstrate the importance of flexibility management as a core competency for successful energy companies.
"Electricity is the energy of the 21st century. It's our belief that the transition to a new, clean energy world will be enabled through digital technologies such as artificial intelligence, big data and IoT," said Girish Nadkarni, president of Total Energy Ventures. "AutoGrid has clearly established itself as the industry leader in this space and our partnership with them will help shape the future of new energy."
---------------------------------------------------------------------------
Also of Interest from SGO: 5th Annual Demand Response & DER World Forum, October 16-17, 2018, Costa Mesa, CA >> visit website