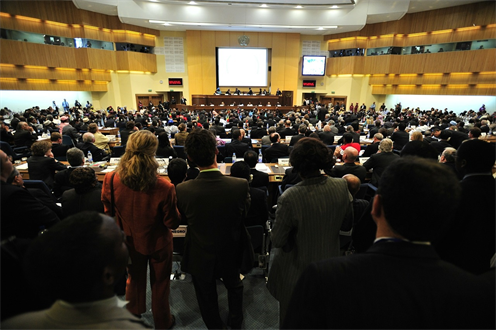 China Electric Power Research Institute Selects OSI for National Power Grid Simulation Center
Open Systems International, Inc. (OSI) has been awarded a contract by the China Electric Power Research Institute (CEPRI) a multi-disciplinary research institute affiliated with the State Grid Corporation of China (SGCC) for a new Enhanced Situational Awareness (ESA) system based on OSI's monarch (Multi-platform Open Network ARCHitecture) real-time automation and visualization platform.
This centralized platform will monitor real-time power system data from multiple systems in the institute's National Power Grid Simulation Centre, delivering advanced visualization functionality for large portions of SGCC power systems. The ESA system will include the following features: an advanced visualization platform that includes control room video wall dashboards, Supervisory Control & Data Acquisition, Real-time and Historical Trending, an Advanced Alarm Management System, and many external system interfaces.
'CEPRI's National Power Grid Simulation Centre has one of the largest real-time power system simulators in the world. Now, equipped with OSI's advanced situational awareness technology, it boasts a unified monitoring and control platform that seamlessly integrates different power system simulators, HVDC controllers, protective relays, and more. OSI's advanced automation software systems are now being used successfully in power system simulation laboratories in addition to electric power control centres. Next, OSI China plans to develop a data support and management platform providing an automatic integration and analytics engine and big data management for power system simulation results,' said Dr. Guo Jian, the managing director of OSI China.
The China Electric Power Research Institute (www.epri.sgcc.com), established in 1951, is devoted to R&D, testing and inspection, and technical standard formulation all of which are fundamentally vital to power grids. Since its establishment, CEPRI has provided strong technical support for China's efforts to develop electric power science and technology. It has achieved numerous breakthroughs and played an irreplaceable role in every landmark phase of the electric power industry by tackling a series of core technologies and promoting its independent innovation ability.
---------------------------------------------------------------------------
To subscribe to SGO's free weekly newsletter, click here
Also of Interest from SGO