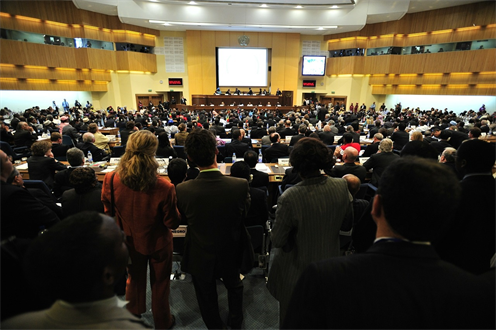 April 8, 2017 -- ComEd reported this week (4/6) to the Illinois Commerce Commission (ICC) that infrastructure programs authorized under the Smart Grid Law are on schedule, with some of the major projects being completed in June, and delivering on promises as the program has reduced the frequency and duration of service interruptions by 44 and 48 percent, respectively.
ComEd's 2017 update to its Infrastructure Investment Plan and the Advanced Metering Implementation Progress Report provide a comprehensive review of the smart grid program established by the Energy Infrastructure Modernization Act (EIMA). Enacted in 2011, EIMA authorized ComEd to invest $2.6 billion to upgrade and modernize its electric delivery system over a 10-year period. Because of these investments, ComEd customers are benefiting from record-breaking reliability with more than 7.6 million avoided outages since the launch of the program in 2012 and an associated $1.4 billion in societal savings.
'The smart grid program investments are delivering remarkable results for our customers and our economy,' said Anne Pramaggiore, president and CEO, ComEd. 'These investments, along with our unrelenting focus on providing exceptional customer service have led to best reliability on record, with the fewest and shortest power outages ever experienced by ComEd customers. The smart grid program also has supported thousands of jobs and development in our communities. It has laid the foundation and set Illinois on a path to a smart, lean, custom, and reliable energy future - that's what our customers want and deserve.'
The smart grid program includes the installation of smart meters, which enable customers to better control energy consumption and costs. To date, smart meters have been installed in more than 3 million homes and businesses in ComEd's 11,000-square-mile region in northern Illinois.
The smart grid program also required ComEd to create at least 2,000 full-time equivalent (FTE) positions during the peak program year. ComEd doubled the number of positions required, supporting 4,572 FTEs, including direct jobs at ComEd and its contractors and suppliers and induced positions representing a broad range of functions required to build a 21st century electric grid. In calendar year 2016, the smart grid program supported 4,285 FTEs.
Grid Modernization Programs Delivering Record Reliability
ComEd's major grid modernization programs include refurbishment or replacement of thousands of miles of cable, including underground residential cable, mainline cable and high voltage underground cable. ComEd also is assessing more than 30,000 manholes on its system, replacing or repairing cable systems and performing structural work ranging from minor refurbishment to complete replacement.
ComEd is inspecting more than 880,000 wood poles, reinforcing and replacing more than 20,000 of them. It has conducted storm hardening to reduce susceptibility of certain circuits to storm-related damage, including high winds, thunder storms and ice storms. These improvements include installation of tree resistant cable, tree trimming and additional vegetation management and other engineered solutions.
Smart Grid Technology Drives Innovation
ComEd will install more than 700,000 smart meters this year and complete the total installation of nearly 4 million smart meters in 2018, three years ahead of the original schedule. Smart meter benefits include easy access to money saving programs, such as Peak Time Savings. Program participants are earning financial incentives by reducing energy usage during just a few peak demand hours, with 166,383 customers earning $1.2 million in bill credits since the program debuted in 2015.
Smart grid-related investments also include Distribution Automation (DA), which detects issues on the distribution system and automatically re-routes power to reduce frequency and duration of service interruptions. ComEd's DA program was completed in 2016 after installation of more than 2,600 devices, benefitting 71 percent of ComEd's customers. These 'smart switches' resulted in 1.4 million avoided customer interruptions in 2016 and the number of ComEd customers impacted by storms has been reduced by 37 percent since 2012.
Smart grid investments also include digital upgrades to 16 substations through installation of microprocessor-based devices that remotely monitor the health of transformers and improve visibility to the ComEd system so that potential problems can be more easily identified and prevented. ComEd will continue its substation modernization into 2021 when the smart grid program will be completed.
'Because of smart grid investments, today we have a smarter, stronger and more efficient energy delivery system that is providing great value to our customers and state,' said Terence Donnelly, executive vice president and COO, ComEd. 'These investments have played an important role in the record-setting reliability we have achieved as we've brought a 100-year-old system into the 21st century, ready to power homes and businesses in today's digital economy.'
For more information about the smart grid program and results, please see the 2017 Smart Grid Capstone Report.