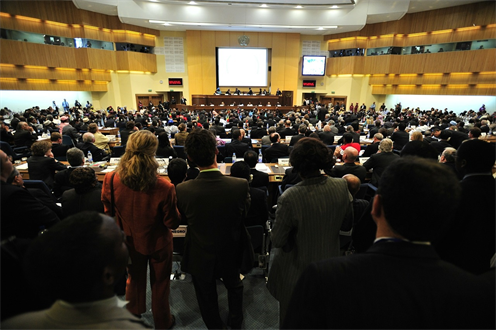 Conference to Examine Latest Advances in Grid Modernization
Leading smart grid utilities to participate in 2nd annual national forum
Building on the success of the 2016 edition, the 2nd Annual Grid Modernization Forum, April 3-5, 2017 in Chicago, closely examines lessons learned to date by industry leaders pushing the frontiers of grid modernization and reliability. Key technology innovators and executives will gather to share perspectives on how best to leverage AMI investment, engage the customer, and take the smart grid to the next level. Case studies of improved network performance, resiliency, outage restoration, and distributed energy resource (DER) integration will be examined with an eye toward determining best practices and technology strategies.

This will be a unique opportunity to network with over 150 top industry professionals who are leading the way toward effective grid modernization and the integrated, resilient energy network of tomorrow. To view the agenda, click here

Environmental Xprt is an official Media Partner for this year's event. Enter special discount code XPRT when registering for an additional 15% off the current Early Bird reduced rates.

Expert speakers include:
Diane X. Burman, Commissioner, New York State Public Service Commission
Jeff Ballard, Vice President, Smart Grids, AVANGRID
Robert D. Sheridan, Director, Utility of the Future, National Grid
Keith Hock, Director, Transmission Services, Amren
Mike Danziger, Managing Director, Power and Utilities Practice, Deloitte Consulting
David Dobratz, P.E., Supervisor, Energy Efficiency, Eversource Energy
Jeffrey D. Taft, PhD, Chief Architect, Electric Grid Transformation, Pacific Northwest National Laboratory
Paul Hofmann, Team Lead, Business Intelligence and Data Warehouse, Alliant Energy
Sharon S. Allan, CEO & President, Smart Grid Interoperability Panel
Kelly Ziegler, Manager, State Regulatory Affairs, Stakeholder Ombudsman, Con Edison
Howard Smith, Manager, Distributed Energy Resouces Policy, Southern Company
Doug Houseman, Vice President, Innovation and Technology, EnerNex
David W. South, Senior Principal, Sustainability, Energy & Utilities Practice, West Monroe Partners
Bill Abolt, Vice President, Energy, AECOM
Dennis Quinn, Chief Operating Officer & Founder, Joule Assets
Arthur (Bud) Vos, President and CEO, Enbala Power Networks
Dave Mulder, Senior Consultant, Emerging Technologies, Leidos Engineering
Clay Collier, Co-Founder and CEO, Kisensum
Michael T. Burr, Director, Microgrid Institute
Jamie Peters, Director, Client Solutions, EnergySavvy
and more

> SPONSOR/EXHIBIT

> DOWNLOAD BROCHURE

> REGISTER

Topics to be addressed include:
Progress on New York REV and other Key Grid Modernization Initiatives
Grid Edge Integration Techniques
IoT and Big Data Analytics for New Business Models and Operational Excellence
Case Study Perspectives on Enhancing Grid Reliability
The Role of Energy Storage in the Integration of Renewables and DERs
Business Change and System Impacts a Result of DER
The Evolution of US Power Grids: Complexity and Clarity
Microgrids, Nanogrids, and Virtual Power Plant Advances and Strategies
Regulatory Trends and Developments Impacting Grid Modernization
Standards, Interoperability, and Legacy Systems Integration
And much more
Pre-Conference Tour and Workshop

On Monday, April 3, attendees will tour oS&C Electric's Smart Grid Demo Center, where they can view demonstrations of the most recent smart grid and energy storage technologies up close

The tour is preceded by a pre-conference Workshop, 1:00 - 3:15pm, on Upgrading to a 21st Century Utility: How to Build Your Smart Grid, led by Dale Pennington, Managing Director, UtiliWorks Consulting.

'This Forum is a great opportunity for utility professionals to interact with peers who seek to implement next-gen smart grid capabilities,' says Dan Coran, Program Manager for the Forum. 'It is a focused, in-depth educational and networking opportunity for utilities at the cutting edge of advanced services - an effective way to connect with others facing similar challenges and opportunities.'

The conference is organized by the Smart Grid Observer (www.smartgridobserver.com), an online publication that delivers the latest news and information on a daily basis concerning key developments, deployment updates, and market trends in the smart grid and energy storage industries. Subscription to SGO's weekly online newsletter is free.

For full information regarding the 2nd Grid Modernization Forum and to register, visit www.grid-modernization-forum.com.