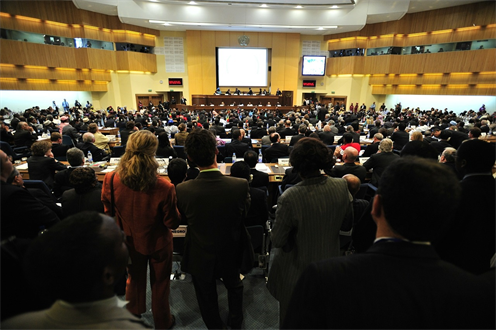 Cummins and NRG Launch Major Technology Platform to Reduce Energy Costs for Large Businesses
Cummins Inc. and NRG Energy recently announced a strategic commercial partnership to deploy a resilient, cleaner and cost-effective distributed generation platform for commercial and industrial customers. The first of its kind in the energy industry, this solution is designed to provide customers an unparalleled opportunity to transition to a smarter energy consumption model.
The platform, with a preliminary estimated hundreds of megawatts capacity or enough to power tens of thousands of homes, enhances a customer's energy usage through Cummins-powered generators and NRG distributed generation resource capabilities.
The companies see the solution potentially saving customers up to 15 percent over their current energy costs, often at no enrollment expense. Beyond giving customers more control over their energy future, the platform can significantly reduce environmental impact and grid stress. The platform architecture allows for more capacity to meet expanding market needs.
While the formal partnership is new, the companies have successfully implemented distributed generation models for several customers over the past few years and are now ready to bring this proven, cost-effective solution to more customers throughout the northeast United States.
"Reliable power remains critical in the overall distributed generation equation, and this model leverages Cummins' expertise in making power generation equipment for the most harsh and demanding of operating conditions," said Norbert Nusterer, President – Power Systems Business, Cummins Inc. "Having deployed several hundred megawatts and delivered strong economic returns and reliability to customers, this partnership is intended to expand on the experience we have gained. Our partnership with NRG brings together nearly 125 years of energy leadership to give more customers new ways to achieve their goals in environmental stewardship and cost and risk reduction."
"Cummins and NRG have a shared vision to use new technologies, like this platform, to provide customers with reliable power and help navigate the increasingly complex energy market," said Robert Gaudette, President of NRG Business Solutions. "This is just one example of how we can continue to optimize new and existing energy technologies so customers can use less, and pay less, for electricity. The power producer of tomorrow will do more than just move electrons; it will direct them where needed most – with measurable benefits for the customer, the grid and the environment."
Cummins and NRG will form a joint development team to pursue solution sales, and market and maintain energy assets to guarantee outcomes for end-use customers.
---------------------------------------------------------------------------
To subscribe to SGO's free weekly newsletter, click here
Also of Interest from SGO