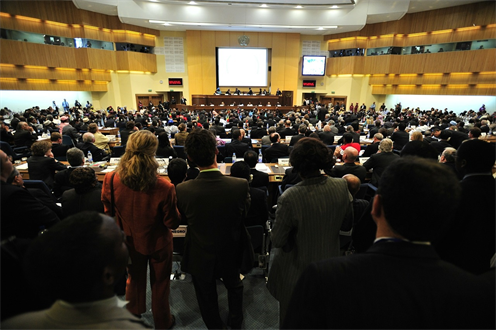 Franklin Energy Partners with Energy Infrastructure Partners for Focus on Energy Equity
September 8, 2021 -- Franklin Energy, a provider of energy efficiency and energy management solutions, announced this week a partnership with Energy Infrastructure Partners (EIP), a nationally certified minority-owned business with a leading-edge multifamily strategic energy management offering.
Together, Franklin Energy and EIP will leverage decades of results-oriented expertise to improve energy equity throughout the country by providing traditionally underserved multifamily households with clean energy opportunities while supporting growth for community-based minority-owned businesses.
"Multifamily buildings across the U.S. contribute to more than 29% of our nation's carbon emissions, with approximately 21 million low- to moderate-income families living in multifamily housing. In this country, income tends to correlate with other important social factors like race and ethnicity and these communities of color have traditionally been left out of the greening of our economy," said Colin Owyang, General Counsel and Head of Strategy for Franklin Energy. "We are excited by EIP's partnership. EIP brings strategic energy management, and a diverse perspective and together we can deliver energy equity to an underserved segment of the multifamily housing community."
Multifamily energy efficiency has the potential to result in $3 billion in energy cost savings per year, according to a recent market analysis, with energy equity and workforce development cited as major priorities to serve disadvantaged communities.
"Low- to moderate-income households face a substantially higher energy cost burden than the rest of the country and reducing carbon and energy bills is of growing concern for multifamily owners, operators and occupants," said Renny Paige, CEO of Energy Infrastructure Partners.
"We are thrilled to partner with Franklin Energy, a team committed to driving innovation in energy efficiency, energy management, and workforce development solutions."
Source: Franklin Energy
---------------------------------------------------------------------------
Upcoming Events of Interest from SGO:
3rd Utility Cyber Security Forum, October 6-7, 2021, Chicago
https://smartgridobserver.com/security/index.htm
2nd Long-Duration Energy Storage Forum, November 16-17, 2021, Sacramento, CA
https://www.smartgridobserver.com/storage
8th Annual Demand Response & Distributed Energy Resources World Forum, October 12-14, 2021 in Los Angeles
https://www.smartgridobserver.com/DER-Forum/
6th Annual Smart Cities Technology Symposium & Exhibition, January 18-19, 2022, Chicago
https://smartcities-symposium.com/
14th Microgrid Global Innovation Forum - North America, February 15-16,2022, Sacramento
https://www.microgridinnovation.com/North-America/
15th Microgrid Global Innovation Forum - EMEA, April 12-14, 2022, London
https://www.microgridinnovation.com/EMEA/