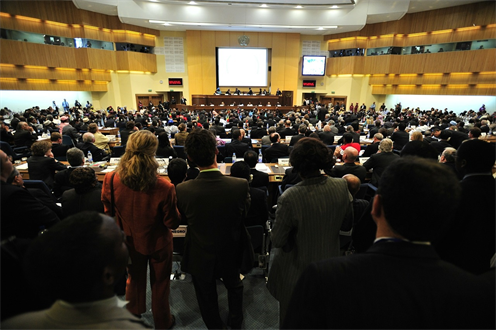 The Tennessee Valley Authority Board of Directors approved a new commercial rate structure intended to support the expansion of electric vehicle charging infrastructure across the region during its meeting last week, while also recognizing the accomplishments of TVA employees as they serve the public during the extraordinary conditions of COVID-19.
As one of the fastest growing automotive production regions in the country, the Tennessee Valley is emerging as a key player in the development of electric vehicles. With abundant, reliable and increasingly cleaner electric power, TVA and its public power partners are in the best position to help enable the broader adoption of electric vehicles, which provide significant environmental and cost advantages.
'TVA is an industry leader in delivering low-cost, clean energy, and we intend to take a leadership role in electric vehicle transportation,' said Jeff Lyash, TVA president and CEO. 'According to the Environmental Protection Agency, traditional forms of transportation are a leading source of carbon emissions while a single electric vehicle can reduce those emissions by 8,600 pounds per year.'
'TVA has reduced carbon emission by nearly 60% since 2005 and we have concrete plans to reach 70% by 2030. Actively supporting the electrification of transportation multiplies our own carbon reduction efforts and moves the entire region toward greater sustainability and economic opportunity in the future.'
The board's ability to take such forward-looking action during a continuing pandemic is the result of the hard work and focus of TVA employees during fiscal year 2020, which resulted in record-setting performance. TVA's Transmission team set an all-time record for system reliability while maintaining 99.999% reliability since 2000. The River Operations team also successfully managed the largest annual rainfall total in 138 years of recordkeeping while helping to prevent more than $1 billion in flood damage.
Source: Tennessee Valley Authority
---------------------------------------------------------------------------
Upcoming Events of Interest from SGO:
Next-Gen Smart Grid Virtual Summit, December 9, 2020
http://www.smartgridobserver.com/vsummit/
EV Charging Infrastructure Summit - North America, January 26, 2021
http://www.smartgridobserver.com/EV-Summit/
100% Renewable Energy Virtual Symposium, January 27-28, 2021
http://www.smartgridobserver.com/100RE/
5th Annual Smart Cities International Virtual Symposium, February 23-24, 2021
http://smartcities-symposium.com/
Long-Duration Energy Storage Virtual Summit, March 30-31, 2021
http://www.smartgridobserver.com/storage/index.htm