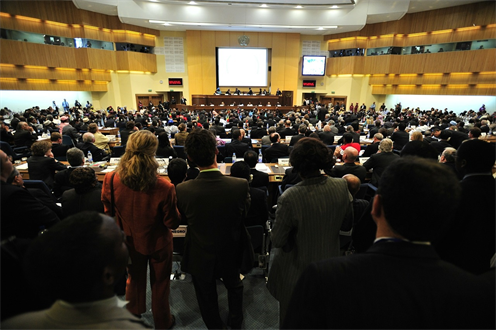 Westchester Power and Transparent Energy Run First-Ever Use of Online Auction Technology by a Community Choice Aggregation
Transparent Energy, a national leader in online energy procurement, this week announced it has run a successful set of online reverse auctions for Westchester Power, a Sustainable Westchester Program serving 27 municipalities across Westchester County, New York. The historic auctions, the first ever held for a Community Choice Aggregation, secured more than 1 billion kWh of energy greened by renewable energy certificates from New York State sources (NYS RECs). Westchester Power, the first CCA in NY State, procures energy on behalf of 115,000 residents and small businesses.
The auctions were conducted on August 18th and September 30th for customers in the NYSEG and Con Edison service territories, respectively. These online pricing events tested multiple products, terms, rate-classes and geographical groupings to spur hyper-competition among suppliers (who collectively logged more than 950 total bids over the course of 16 auctions) and helped Westchester Power clearly identify and secure the best rates to meet the needs of both commercial and residential customers, 95 percent of whom wanted their power to come from renewable sources.
Significantly, the Transparent Energy-run process doubled supplier participation over prior years, heightening competition and driving down prices, resulting in winning bids that beat expectations. The resulting 12-month (NYSEG) and 18-month (Con Edison) contracts for standard and green power that were awarded to Eligo Energy and Constellation, respectively, account for more than 1.2 billion kWh of projected electricity demand over the terms and begin on December 1, 2020 and January 1, 2021.
Prior to the auctions, the Westchester Power Program had eliminated over 660,000 metric tons of carbon dioxide. Now that number will reach over 1 million metric tons of avoided carbon dioxide, the equivalent of taking more than 227,000 cars off the road for a year. (Source: EPA Greenhouse Gas Equivalencies Calculator.)
'The Transparent Energy auction platform was the right tool at the right time for Westchester Power,' said Dan Welsh, Program Director, Westchester Power. 'We wanted to make a big push to energize our bidding process and push the market, and that's what we got. Transparent Energy's platform is a known entity in the industry, although never before used in the CCA context. Because of this we were able to bring more bidders to the table and make them work harder to provide the value we seek for our municipalities and their residents. That potential was obvious to us and also to our municipal leaders. That was extremely helpful in assuring them of a competitive outcome and certainly encouraging as we solicited their participation in this third round of the aggregation. As yet another 'first' for Sustainable Westchester in the CCA sphere, this application of Transparent Energy's online reverse auction platform again demonstrates the importance of Community Choice Aggregation as an engine of innovation.
'We are proud to report that all participating municipalities renewed their commitment with this contract, and we saw an increase in those choosing the green power default supply. The program stands as the single greatest contributor to reducing emissions in each of the municipalities and helps further the transition to a clean energy future,' concluded Welsh.
Underscoring the transparency of the process, stakeholders from all the municipalities were invited to watch the auctions unfold in real time, and the auctions themselves were recorded.
Source: Transparent Energy
---------------------------------------------------------------------------
Upcoming Events of Interest from SGO:
Next-Gen Smart Grid Virtual Summit, December 9, 2020
http://www.smartgridobserver.com/vsummit/
EV Charging Infrastructure Summit - North America, January 26, 2021
http://www.smartgridobserver.com/EV-Summit/
100% Renewable Energy Virtual Symposium, January 27-28, 2021
http://www.smartgridobserver.com/100RE/
5th Annual Smart Cities International Virtual Symposium, February 23-24, 2021
http://smartcities-symposium.com/
Long-Duration Energy Storage Virtual Summit, March 30-31, 2021
http://www.smartgridobserver.com/storage/index.htm