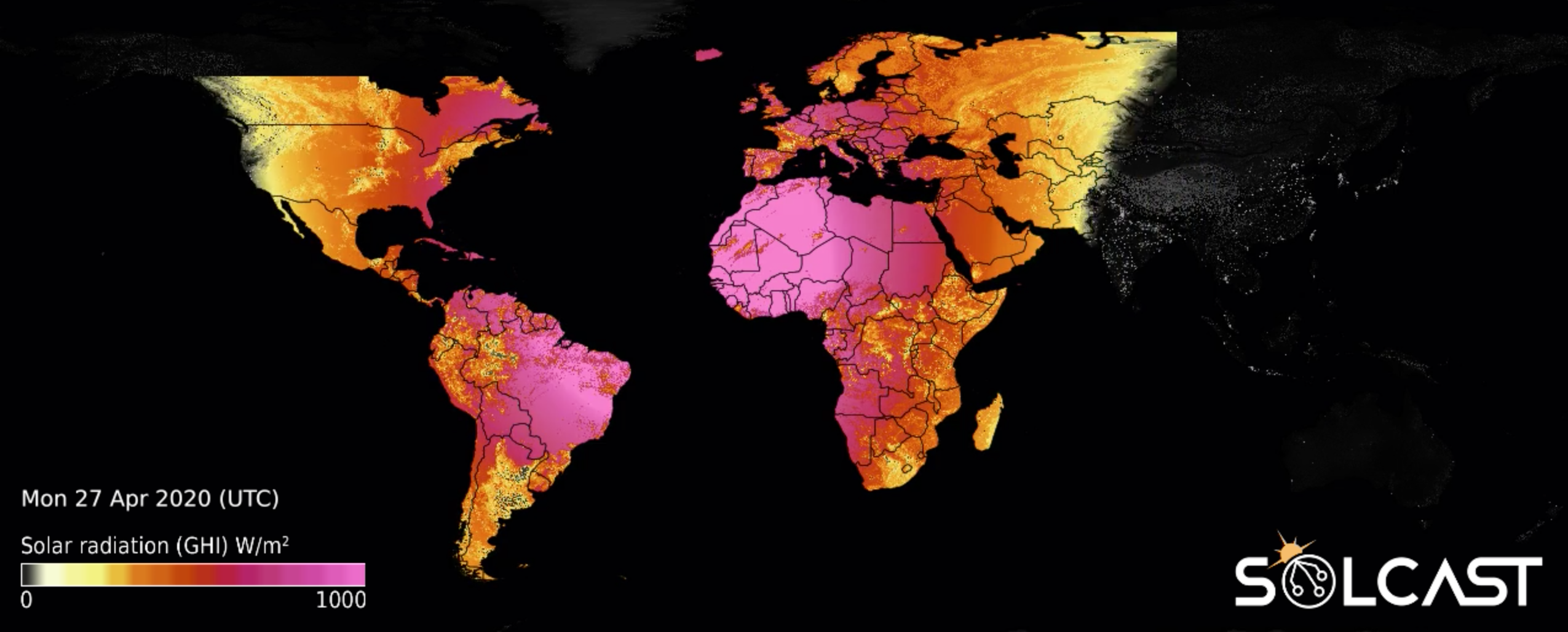 Solcast provides a Utility Scale power forecasting data product, best suited for for solar farms or solar parks over 1MW. This product delivers both solar power and solar irradiance forecasting data via API. Through the Solcast API Toolkit, your first site is free to try, and includes access to real-time data in addition to forecasts. Start a 14-day free trial and you can also share your PV power measurement data to improve the forecast accuracy through our PV Tuning technology. Data resolutions included 5/10/15 and 30 minutes, with add on sky-imagers (optional) available for situations where the first 10-15 minutes require even higher accuracy.
Rapid update solar power forecasts with global coverage
Forecasts at 5, 10, 15 or 30 minute time granularity, to +7 days ahead. Rapid update data at 5-15 minute resolution. Delivered via API & trusted by customers worldwide. Set-up your test site within minutes!
Take advantage of our PV tuning technologies, which learn from your solar farm to individualise the forecast. POST your real-time SCADA data to the Solcast API or upload an extract of 3-12 months of historical data.