In-House Training
EUCI is a leading provider of training activities involving energy related policy, design, construction, operations, and regulation. Training programs have been provided to commercial, private, and governmental entities since 1987. For the last quarter century, EUCI has successfully developed an outstanding reputation by providing our clients with superb customer service and excellent corporate experience in facilitation, training, and providing related support products and materials. EUCI conducts over 300 events annually on a myriad of topic areas critical to the training needs of the utility and energy professional.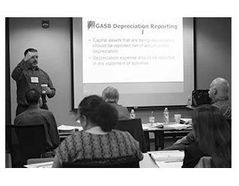 Unlike comexperts3petitive organizations, EUCI selects only the finest instructors with industry experience in the areas they instruct for our training operations. Each instructor is personally vetted by an EUCI training coordinator to confirm they have knowledge and expertise suitable to the subject area and, of equal importance, they have the ability and understanding of methods of instruction to successfully convey the information to training participants. Our instructors design instruction based on defined learning outcomes. They strive to ensure each participant achieves these learning outcomes through focused, clear, instruction and rigorous assessment. Quality instructors and this detailed process translate to results, having a positive impact on your business environment.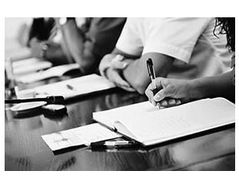 Courses conducted by EUCI are fully accredited through the International Association for Continuing Education and Training (IACET). The training is organized under rigorous educational standards established by IACET in the Standard for Continuing Education and Training, approved by the American National Standards Institute (ANSI). Continuing Education Units (CEUs) are available to participants upon successful completion of the training program.

EUCI is registered with the National Association of State Boards of Accountancy (NASBA) as a sponsor of continuing professional education on the National Registry of CPE Sponsors.

The State of Colorado Supreme Court Board of Continuing Legal & Judicial Education has recognized EUCI as a sponsor of continuing legal education activities. EUCI will apply for CLE credit with the State of Colorado Supreme Court Board of Continuing Legal and Continuing Education. Additionally, we can assist you in providing information to complete applications for other states.
To give you an idea of the course topics EUCI has provided for clients in the past, here is an extensive list. For a complete list of all of our courses, visit our Course list
Don't find what you're looking for? We'll be happy to customize or design a course specifically for you.
Combined Cycle Power Plant Fundamentals
Fundamentals of Electricity Transmission
High-Voltage Cable Testing
Reactive Power, Voltage Stability and Control
FERC Natural Gas 101
Electricity Market Fundamentals Seminar
FERC Electricity 101
FERC Compliance and Enforcement
Introduction to Electricity Utility Systems for Non-Engineers
Introduction to Hydraulic Fracturing Regulations
Nuclear Power Plant Operations Fundamentals
Induction Voltage Hazards Near Transmission and Distribution Lines
Electric Utility Contracts for Non-Lawyers
Fundamentals of Upstream Operations
In-Depth Tax Planning for Renewable Energy Products
NERC Compliance Fundamentals
Cost of Service for Natural Gas Interstate Pipeline Companies
Rate Design for Natural Gas Interstate Pipelines
Introduction to Rate Design for Electric Utilities
Renewable PPAs
Nuclear Power Plant Fundamentals
Nuclear Regulations (NRC 101)
Emissions Control for Regulators
HVDC 101
Coal Power Plant Fundamentals