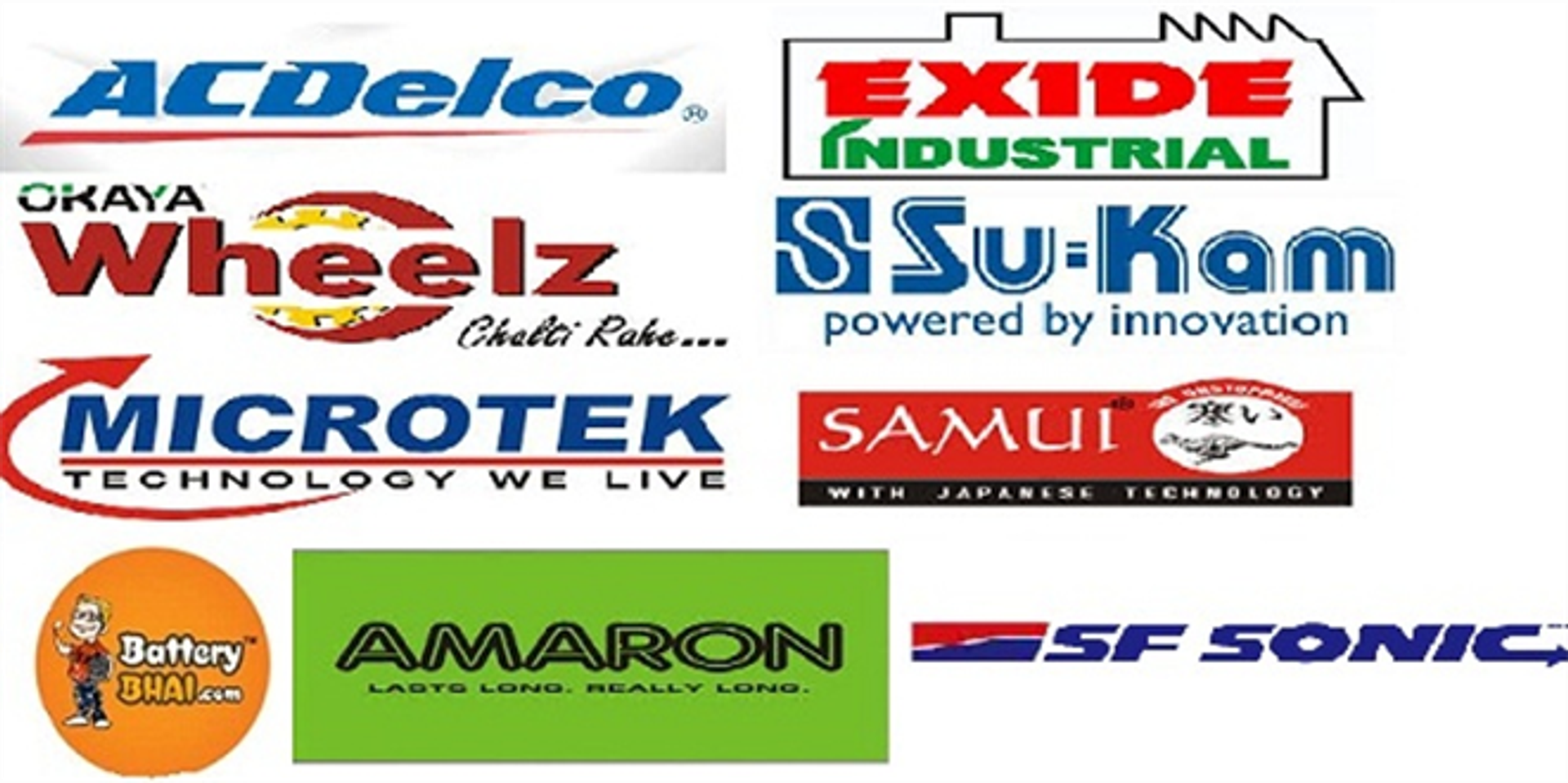 Exide Battery | Latest Prices, Models, Specifications Online
Exide is one of the most preferred car and inverter batteries in India. These batteries are manufactured by Exide Technologies, a manufacturer with an undeniable presence in various parts of the world. Exide has been able to survive the competition that exists in this segment and continues to rule the roost because of its commitment to stay true to its quality and create batteries that last a lifetime.

One of the main reasons why Exide continues to be the most popular battery brand in India is its low maintenance special hybrid alloy system. The hybrid alloy system designed specifically for these batteries allows it to perform seamlessly well even with very little maintenance. This is one aspect that has struck chord with the Indians who prefer things that withstand the test of time and require minimal repairs and maintenance.

All the Exide batteries sold at BatteryBhai are 100% genuine and come with original bill. Begin March 2014, the physical warranty card shall not be provided by Exide(Go green environment initiative), rather it shall be embedded in the form of sticker over the battery head. Later on customer can register the battery code and related details in www.exidereachout.com, so that there are no hastles while warranty is claimed by customer in near future.

The design of the Exide battery ensures an extended life cycle, easy maintenance and high reliability. The raw material used in manufacturing of Exide batteries is of the highest quality. In India, the motoring conditions can get a bit challenging. While most of the other batteries buckle down due to this aspect, Exide towers tall by continuing to perform as intended without showing signs of wear and tear. A special paste formulation coupled with the thick plate construction is one of the aspects that ensure minimal damage to the battery. There is a double clad separation in place specially to prevent internal short circuit, the chances of which are high when the under bonnet temperatures increase.

Indians have a tendency to get everything done in a jiffy. Exide batteries are designed for quick recharge. Tree radial grid along with a special paste and lower internal resistance, facilitates fast recharge. All Exide batteries are factory charged and ready to use as soon as they are purchased. The chances of leakage are kept to a minimum, courtesy the electrolyte flow back design and a side vented lid. The vent openings are provided with micro porous filter to constrict spark propagation and control acid fumes.

The Exide lead acid batteries that are used for Inverter applications, ensure uninterrupted and regulated power supply during power failure. To meet Indian demand of long and frequent power cuts, short recharge time, low floor space requirement, irregular maintenance, minimum emission of gases and high temperature, Exide has introduced wide range of INVA batteries. These batteries are specially customized to meet your needs within the budget.

Indian roads are riddled with pot holes, therefore, it is quite but natural that people would prefer batteries that withstand the constant vibrations and bumps. Here again, the design of Exide battery perfectly suits the Indian road conditions. The strengthening ribs and the specially designed polypropylene container safeguard the battery from harsh conditions such as bumps and vibrations while it is in use.

Here, in BatteryBhai.com you will get complete information about Exide inverter & car batteries, like their price, capacity, features, warranty and ampere rating. All batteries sold by BatteryBhai are 100% genuine and come with manufacturer warranty card, you can stay relax and enjoy the free home delivery and installation facility of Exide Inverter & Car Batteries.