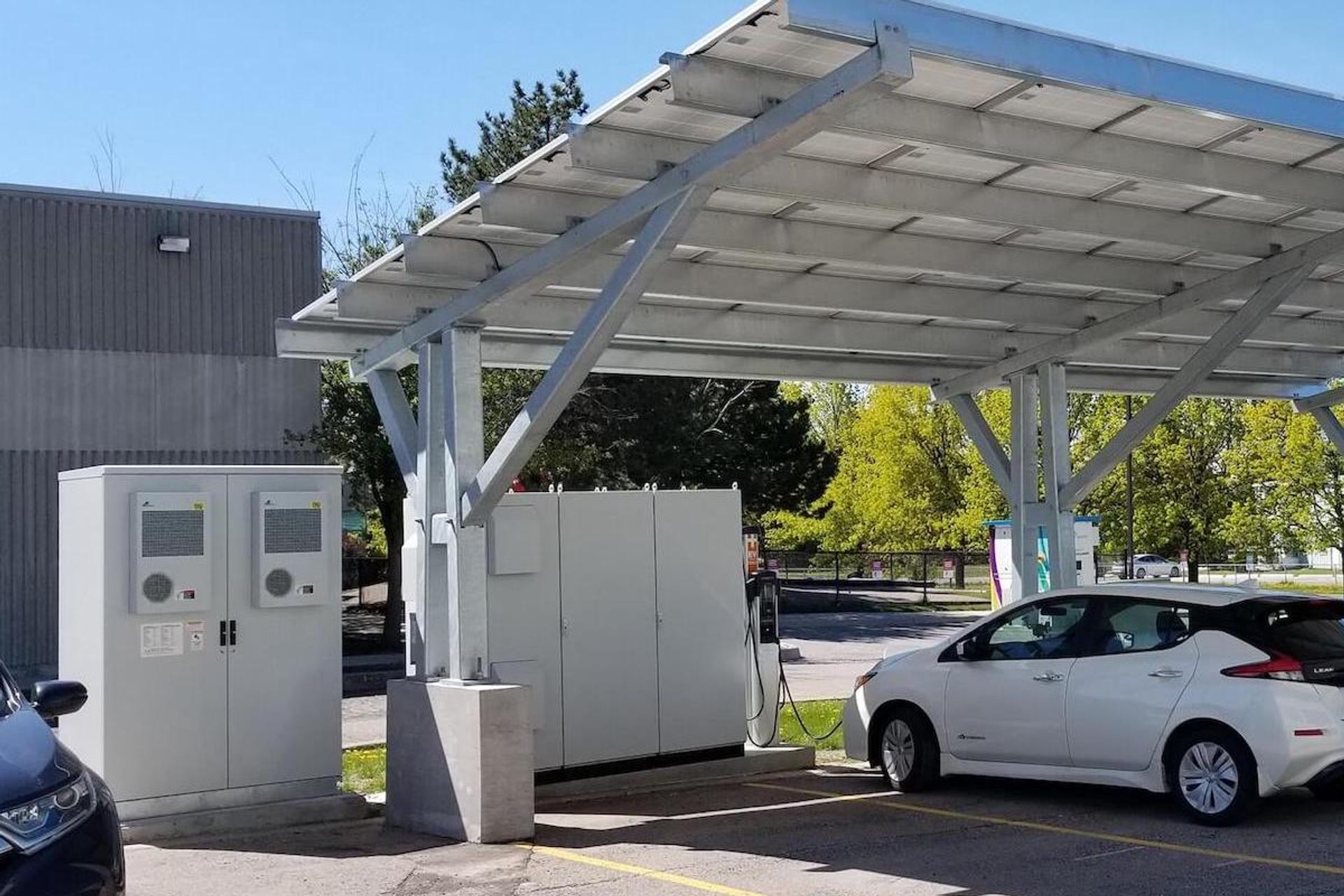 TROES Corp, a battery energy storage systems manufacturer, won the opportunity to develop a system for a gas generator in Ontario. The BESS solution will feature TROES' newly developed Microgrid Controller & Life Cycle Health Management technology. This project is fully funded by the client to increase the traditional power operation efficiency and save on cost in the long term. This is the first of multiple systems that will be applied and deployed to other sites offering similar solutions.
This stage marks an important milestone for TROES. Through this project, TROES has successfully expanded its service scope from a pure Battery Energy Storage solution to providing a complete microgrid-enabling solution.
Microgrid Controller provides real-time control of grid-forming resources to optimize sites and systems that operate entirely or partially off-grid. Remote Monitoring provides real-time monitoring and notification of system data for efficient network infrastructure control. Both features are part of TROES' Life Cycle Health Management program.
Gas generators on their own face impediments with lack of efficiency when converting to energy. To prevent this, the gas generator will leverage TROES' energy storage system by charging the batteries, and then utilize the stored energy when needed. The result is a solution that is more efficient, avoids wasting energy, and ultimately saves on cost.
"We wanted to bridge the gap between sustainability and the operational needs of our client," says Vienna Zhou, CEO of TROES Corp. "With the help of our partners, we have landed on a solution that helps our client increase energy efficiency while reducing carbon emission and costs."
About TROES Corp.
TROES is based in Markham, Ontario, Canada and is made up of a group of experienced experts in the Energy domain. By using our patented modularized energy storage hardware and software, we help unlock numerous project opportunities with considerable payback for middle-market project developers, power distributors, and power consumers.
Follow us on LinkedIn and stay connected on our website to learn more about TROES' advanced Battery Energy Storage Systems, its proprietary technology, the various applications and its benefits and advantages over other competitive systems.