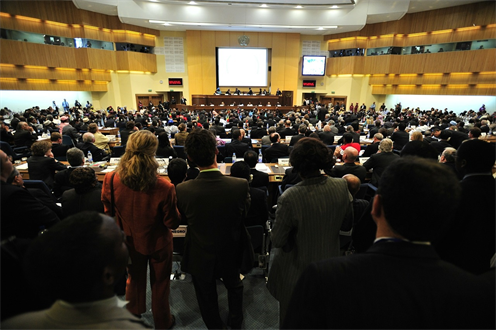 Ameren Missouri Boosts Smart Energy Plan After Completing 900 Projects in First Year
February 27, 2020 -- Recently (2/26), Ameren Missouri, a subsidiary of Ameren Corporation, filed an updated Smart Energy Plan with the Missouri Public Service Commission. This five-year plan increases investments to $7.6 billion in continued grid modernization while leveraging the successes from the first year.
'We are keeping our customers at the center of everything we do,' said Marty Lyons, president of Ameren Missouri. 'The Smart Energy Plan means investment in state-of-the-art technology, equipment and controls to reduce outages and restore power faster when they happen. We've been able to continue our system upgrades and create significant jobs while lowering rates over the last two years.'
To continue the transition to a cleaner energy future for everyone, Ameren Missouri expects to acquire two wind facilities this year. Clean solar generation is also part of the plan. This includes modernizing the energy grid to add more solar energy and battery storage on the system to boost reliability in rural areas.
Ameren Missouri will install 120,000 smart electric meters this year starting in St. Charles. The smart meter rollout extends through 2025 when all Ameren Missouri customers are expected to have been upgraded to smart meters that can provide two-way system communication. Customers will have up-to-date information about energy usage about their home or business. When customers have more information about their energy usage, they can make better informed decisions.
Last year, Ameren Missouri completed more than 900 projects across the state to bring smart technology and modern infrastructure to the electric grid. Examples of upgrades across Missouri include:
9,000 new storm-resilient utility poles
180+ smart switches to reduce outages
13 new or upgraded substations to serve growing communities and improve reliability
In St. Louis, patients and doctors will now see fewer outages when every minute counts. With three separate projects completed, 10,000 local residents, businesses and hospitals benefit from a state-of-the-art substation, 10.5 miles of upgraded power lines and 200 stronger utility poles able to better withstand storms. These upgrades mean better reliability for three critical medical facilities, including a Level I Trauma Center and a children's specialty care center.
In Jefferson City, Ameren Missouri installed an underground electric system in downtown to quickly detect outages and re-route power - taking potential outages at the local courthouse, state offices and police department from hours to seconds. The new system has two-way communication with the Ameren Missouri network enabling faster storm restoration.
'Ameren Missouri will continue to invest in smart technology to provide reliable energy for our customers while also bringing them clean, renewable sources of power,' said Lyons. 'This plan helps customers now and for generations to come.'
More information is available at AmerenMissouri.com/SmartEnergyPlan.
---------------------------------------------------------------------------
Upcoming Events of Interest from SGO:
11th Microgrid Global Innovation Forum – North America, March 10-11, 2020, Chicago
12th Microgrid Global Innovation Forum – Southeast Asia, April 22-23, 2020, Bangkok
5th Grid Modernization Forum, May 18-20, 2020, Chicago
Advanced Microgrids, Smart Renewables, and Distributed Energy Middle East & Mediterranean Symposium, June 10-11, 2020, Nicosia, Cyprus
EV Charging Infrastructure Summit - North America, July 14-15, 2020, Chicago
3rd Utility Cyber Security Forum, July 21-22, 2020, Oklahoma City