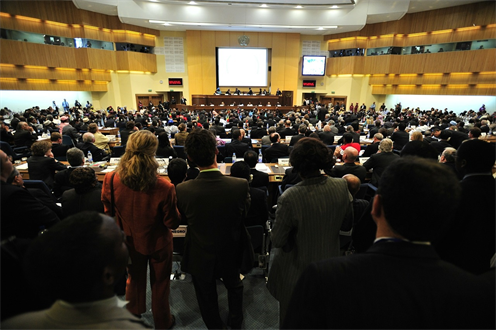 CleanSpark Completes Military Microgrid Offering Perpetual 100% Renewable Driven Energy Security
May 6, 2019 -- CleanSpark, a microgrid company with advanced engineering, software and controls for innovative distributed energy resource (DER) and microgrid deployments, recently (5/3) announced it has achieved government acceptance of its solar plus storage microgrid located at the Marine Corps Base Camp Pendleton.
Camp Pendleton is the major West Coast base of the United States Marine Corps and is one of the largest Marine Corps bases in the US. It is located on the Southern California coast, in San Diego County. Completed by general contractor Bethel-Webcor JV, the Communications Information Systems (C.I.S.) Operations Complex includes a data center, headquarters facility, maintenance and supply warehouse, and related communications infrastructure. The complete project receives backup power from UPS and traditional standby generators provided by other contractors.
A subset of the critical loads are served by CleanSpark's advanced solar plus storage microgrid offering perpetual off-grid 100% renewable-driven energy security through an all iron flow battery DC coupled with solar photovoltaic generation located on both carport shade structures and the buildings' roofs. CleanSpark was responsible for the optimization, design, engineering, and deployment of the solar plus storage microgrid which shows grid as backup can be a reality.
CleanSpark is in the process of evaluating several solar plus storage microgrid projects for defense, municipal, commercial and industrial use cases to provide benefits including energy savings, energy security, and sustainability. Recently, CleanSpark secured $20 million in financing to support Energy Savings Agreements on similar projects. Project developers and property owners with late stage developments are encouraged to inquire about financing opportunities by emailing info@cleanspark.com.
The Problem
The defense community has well developed specifications for critical power support at important facilities. Just as technology continues to develop, these specifications for traditional fossil fuel driven standby systems continue to evolve. The C.I.S. Operations Complex has deployed a 100% renewable critical power microgrid to support critical loads and unlock many benefits including:
Eliminate expensive UPS and standby generation systems
Make distributed resources available in normal operation in lieu of stand-by systems
Provide perpetual renewable driven energy security
Improve power quality to sensitive equipment
Reduce both first cost and operational expenses
The Solution
CleanSpark's team of cross-functional disciplines collaborated with ESS Inc. to deliver the first Solar PV, DC Coupled, Iron-Flow battery deployment in history. This solution operates in off-grid mode by default with the grid serving as backup. The configuration maximizes:
Generation to storage efficiency
Harvesting previously unusable solar power at early and late points in the day through DC charging
System lifetime through non-degrading, non-toxic, and non-flammable battery chemistry

Anthony Vastola, SVP of Projects for CleanSpark, said, 'There have been quite a few technology achievements on this project, but what excites me the most is the functional outcome. This is a hybrid Zero Net Energy facility incorporating both off-grid and grid connected renewable generation that work together to support project economics while also providing energy security. With strong system modelling, innovative engineering expertise, and effective microgrid control, we believe economics and energy security should go together.'
The Configuration
The first project to receive CleanSpark's latest mPulse DER Energy Manager, operational intelligence is co-located with the microgrid offering resilient communications disconnected operation and increased cyber-security leveraging its hybrid-cloud configuration. The on-site generation solution includes separating the building loads so that the priority loads are on the islanded system and non-priority loads are served from the utility with each renewable asset interacting with the grid based on mode of operation.
The System
Location: Marine Corps Base Camp Pendleton
Description: Renewable Microgrid

Features:
- Microgrid Controller - mPulse DER Energy Manager
- Automated Monitoring and Control
- Dynamic Data Visualization
- Measurement and Verification
- Alerts and Alarms
- Analysis View
- Power Quality Monitoring of both Islanded Microgrid and Utility Grid
- Cyber-security hardening

Modes: Islanded, Grid Connected

Renewable:
- 90 kW Solar PV (Islanded Operation)
- 60 kW Solar PV (Grid Connected)
- Zero Net Energy (ZNE) Facility
Storage: 400 kWh Iron-Flow Battery – ESS Inc.

Matthew Schultz, CleanSpark's Chief Executive Officer, said, 'This new project builds upon our previous successes at Camp Pendleton including the Critical Power Fractal Grid commissioned in 2014 in partnership with the California Energy Commission. CleanSpark answered the call to deploy our innovative system and is honored to support the mission of our brave service members while continuing to build value for our shareholders.'
---------------------------------------------------------------------------
Also of Interest from SGO:
4th Grid Modernization Forum, May 20-22, 2019, Chicago
Utility Cyber Security Forum, June 26, 2019, San Diego
4th IoT Global Innovation Forum, July 9-10, 2019, Chicago
10th Microgrid Global Innovation Forum, September 10-12, 2019, London
6th Demand Response & DER World Forum, October 16-17, 2019, San Diego