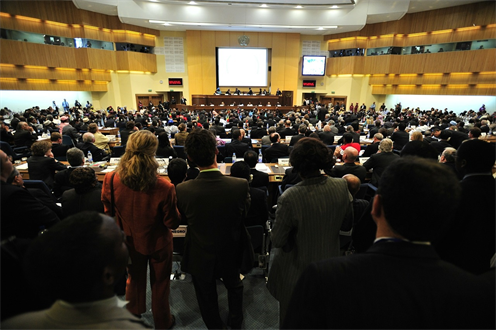 Colorado Springs Utilities Teams Up with AutoGrid to Launch New Flexibility Management Program
December 4, 2018 -- AutoGrid recently (12/3) announced the deployment of its demand response software with Colorado Springs Utilities (Springs Utilities). This partnership will allow Springs Utilities to consolidate management of its demand response resources into a unified system.
Springs Utilities leverages demand response to accomplish peak-load management, allowing the utility to defer generation additions and aiding in its transition toward a higher carbon-free electric generation mix.
With the deployment of this software, qualifying commercial and industrial customers now have the option to participate in Springs Utilities' Peak Savings Program. This program is designed to save energy by reducing use during critical peak-demand periods and provide savings to its customers. The Peak Savings Program is slated to achieve 40 megawatts of flexible load capacity by 2020.
With the AutoGrid Flex platform, Springs Utilities can offer cost-saving opportunities to its customers from a single, unified dashboard. Springs Utilities can also automatically and remotely shift or reduce electricity use as per the contract with its participating customers, enroll and engage customers dynamically, send personalized notifications based on customer preferences, and measure and verify energy-savings results in a statistically robust and rigorous manner.
AutoGrid Flex is designed to optimize and extract flexible capacity from all distributed energy resources (DERs), including thermostats, water heaters, distributed generation such as solar panels, battery storage and electric vehicles. For now, Springs Utilities will use the AutoGrid Demand Response Optimization and Management System (DROMS) module of Flex to manage its commercial and industrial demand programs.
Springs Utilities also will use AutoGrid Engage , a custom-branded customer portal that plugs into Flex, to interact with customers. Engage allows customers to enroll in utility programs, view program details, provide them with real-time use data and curtailment history, and receive alerts for new demand response events.
'The Peak Savings Program will help us empower our customers with choices to control their energy use while being good stewards of the environment,' said Kenny Romero, Springs Utilities Demand Side Management and Renewable Energy Solutions Manager. 'By reducing our peak demand, we are able to defer or avoid costly infrastructure upgrades and increase the reliability of our system. Both of which are benefits to all our customers.'
---------------------------------------------------------------------------
Also of Interest from SGO: 3rd Smart Cities International Symposium, January 22-24, 2019, Chicago >> visit website