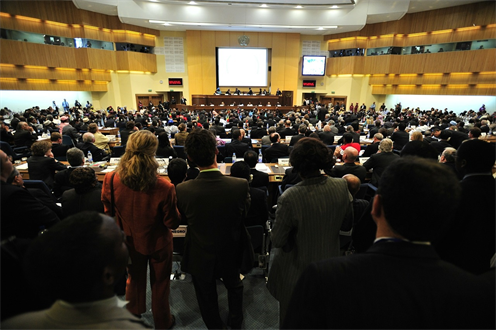 DNV GL Introduces Power Cybernetics
December 5, 2106 -- New software-driven power electronics, which are quickly becoming the norm in the electricity system, are currently not always adequately tested by the electricity industry. This leads to an increased risk of failures in the power network, according to a new position paper from global technical consultancy DNV GL. The company calls on the industry to develop new technical standards and testing methods fit for the smart, low carbon electricity system of the future.
Existing methods of testing and validating power equipment are not keeping up with the rapid changes taking place in the electricity sector. As a result, the risk of system failures, including outages and blackouts, is growing, according to new research from DNV GL.
The power system is undergoing a fundamental transformation. It is increasingly driven by advanced, software-driven power electronics, such as inverters, which are used in wind and solar power systems as well as batteries. According to DNV GL, the change to a 'smart' energy system requires new, dynamic ways of testing, which assess the interaction of components in the network rather than individual components in isolation, as is still standard practice.
DNV GL has published a position paper, 'Power Cybernetics', that explains the shortcomings of current practices and suggests solutions.
An important example of a system breakdown mentioned in the paper is 'the 50.2 Hz case'. This first emerged in the southern part of Germany where many solar systems are installed. The panels would all shut down simultaneously when the frequency in the network reached 50.2 Hz due to protection settings. An expected yo-yo effect on the power fluctuation was prevented by massively updating the software controls.
DNV GL is expecting similar problems to occur on a much larger scale as the presence of variable renewable energies, home storage systems and electric cars grows, unless action is taken to prevent them.
What is required is a new form of testing - called 'hardware-in-the-loop' testing - that has been developed in research institutes but not yet widely implemented in the industry.
With hardware-in-the-loop testing, it is possible to simulate how smart systems will behave in the field. 'Right now most tests still look only at how individual components behave', says Theo Bosma, Program Director Power Systems and Electrification at DNV GL, whose global team is responsible for finding new solutions to the challenges of smart energy systems. 'But you can't predict the behavior of power electronics unless you test the software, the brains of the system. That is what hardware-in-the-loop testing can do.'
Thus, for example, hardware-in-the-loop testing and model validation would have shown the 50.2 Hz problem before it happened, says Bosma. Individual component testing could not do that.
DNV GL wants to raise awareness of the new risks within the electricity sector. The company would like to see the IEC standards of the International Electrotechnical Commission, which are used globally in the electricity sector, to make hardware-in-the-loop testing compulsory. It can help utilities and system operators to maintain a reliable grid in the future, in addition to certified type testing of components installed in the grid, professional grid maintenance and independent inspections.
'Transitioning to a smart, sustainable energy system, based on renewables, electric vehicles and demand response, is technically possible. But we are not doing enough to ensure that it will be done safely and smoothly', says Bosma.
Lucy Craig, Director Technology & Innovation at DNV GL says: With more than 90 years of experience in the power sector, DNV GL is determined to continue to work globally with the industry to develop new standards based on the outcome of hardware-in-the-loop testing techniques in order to maintain control and enhance reliability of ever-increasing complex power systems.'
DNV GL is collaborating on this topic with the industry in platforms such as DERLab, which is an European association of leading laboratories and research institutes in the field of distributed energy resources equipment and systems. DNV GL is one of the founding members and presently chairing the board.
Dr. Ing. Philipp Strauss, Division Director Systems Engineering and Distribution Grids at Fraunhofer, which is one of the members of DERLab says: 'Implementing closed loop testing techniques to validate sophisticated equipment operation in complex power grids will become unavoidable in order to ensure stable and reliable grid operation in future power electronic dominated grids. Hardware-in-the-Loop testing is a way to detect and mitigate unforeseen emerging properties of a complex digitalizing power system.'
The Power Cybernetics position paper may be downloaded here.