What's the Need of a Solar Motion Detector Light?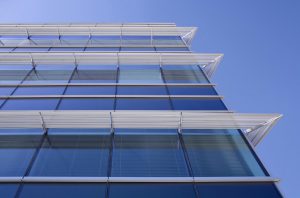 Solar powered devices, like LED lights, tend to do two things very well; they save money on energy usage and they have a smaller environmental footprint because nothing is "burning." That's clear to everyone whether they're a solar user or not. But there's an application for solar lights that isn't always considered in the vast options for solar lighting installations. We try to strive for convenience when it comes to lighting at Greenshine New Energy, so we're taking solar to a new level by discussing the positive points with solar outdoor motion lights. There's convenience in the details, and we discuss them below.
The Details on Solar Motion Detector LightsUsing a Solar Motion Sensor Light for Convenience
Imagine you're in the middle of a field and it's darker than midnight outside. There's a set of lights nearby, but they don't have remote controls to turn them on and you misplaced your flashlight. Fumbling around in the dark trying to find the controls on a panel isn't favorable when you could simply just walk near the intended area and have your lights blink on effortlessly.
That's the "power" of the solar motion sensor light! Coupling a light with a motion sensor provides convenience where there isn't, and light when you need it the most. Skip fumbling around in the dark to find a switch or configuring complex remote controls; we've got you covered with lights that blip on when you're near 'em!
Not for Just Convenience, But…
Sometimes it isn't a matter of being able to see your surroundings that's the greatest concern—it's also being able to see what's nearby. Security lights play a large factor in certain applications, and it isn't practical for any light to stay on 24/7 (unless you enjoy spending gobs of money on energy bills or want your solar lights to burn out quick). That's why using a solar motion detector light is a fantastic idea to ward away vandals and anyone with a negative intent near your area of concern. Our solar lights have saved the day for many, and it's just another application for our products that we're happy to be a part of.
Convenience, Safety, And…
When a solar motion sensor light is used, you can be sure to use the energy you need when you need it and not when you don't! Using a sensor is the easiest way to conserve even on the most abundant energy source available for us--the sun. Plus, a light coupled with a sensor is ideal for passive maintenance. Less use on the solar battery, less use of the light, and less use of the entire system overall ensures longevity since you only use the system when needed.
That's about the gist of how solar outdoor motion lights are some of the best in the business--they're on when you need them, off when you don't, and they draw the energy from the sun. We call that a win-win-win situation, where you get a product that fits your needs perfectly. It's just one of the things we do at Greenshine--pairing products with people for perfect solutions. Contact us to learn more.
Most popular related searches