CRISTEC
Founded in 1983 in Annecy, CRISTEC (standing for CReation, Innovation Scientifique et TEChnique, or Scientific and Technical Innovation and Creation) specializes in energy conversion. The company is now based in Quimper in Brittany. CRISTEC belongs to the ENAG group since 1993 and its success is built on its teams and technical means, whose expertise is widely recognized. In 2014, Henri le Gallais, then CEO of ENAG-CRISTEC group, took over the company, backed by five managers of the company, industrialists and two financial partners.
Company details
31 Rue Marcel Paul, ZI Kerdroniou Est
,
Quimper
,
Brittany
29000
France
View in map
Find locations served, office locations, manufacturers and our distributors.
Business Type:

Manufacturer

Industry Type:

Renewable Energy

Market Focus:

Globally (various continents)
This company also provides solutions for other industrial applications.
Please, visit the following links for more info:
Our mission: through our know-how and our skills, bring value to all our current and future customers, to help them anticipate and find today the solution to their needs of tomorrow.
CRISTEC offers expertise on an international scale via its range of standard and customized products mainly for on-board applications.
Thanks to our network of agents and distributors who are present in over 50 countries we can guarantee our clients reliable universal solutions for use in extreme environmental conditions.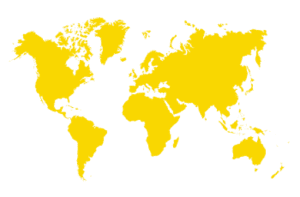 Our Means
Thanks to our R & D department backed up by specifically adapted testing facilities we can rapidly develop product ranges to meet technical specifications as well as assessing prototypes and preproduction models.

Our competitive positioning for standard CRISTEC models means that we have an international supply and subcontracting chain.

Our industrial organisation has earned "ISO 9001 version 2008 – BUREAU VERITAS" certification and is continually seeking to improve, with optimal customer satisfaction as our guiding principle.

Our Products
Our automatic H.F. chargers, an innovative technology in which CRISTEC was the precursor, and all our products relating to battery charging meet the whole host of international standards and norms.

The design of our latest equipment benefits from unrivalled feedback on 100 000 HF chargers in use.

High-performance, compact and light, their ergonomic design means they are easy to install, quick to hook up and keep on functioning over time in perfect safety.