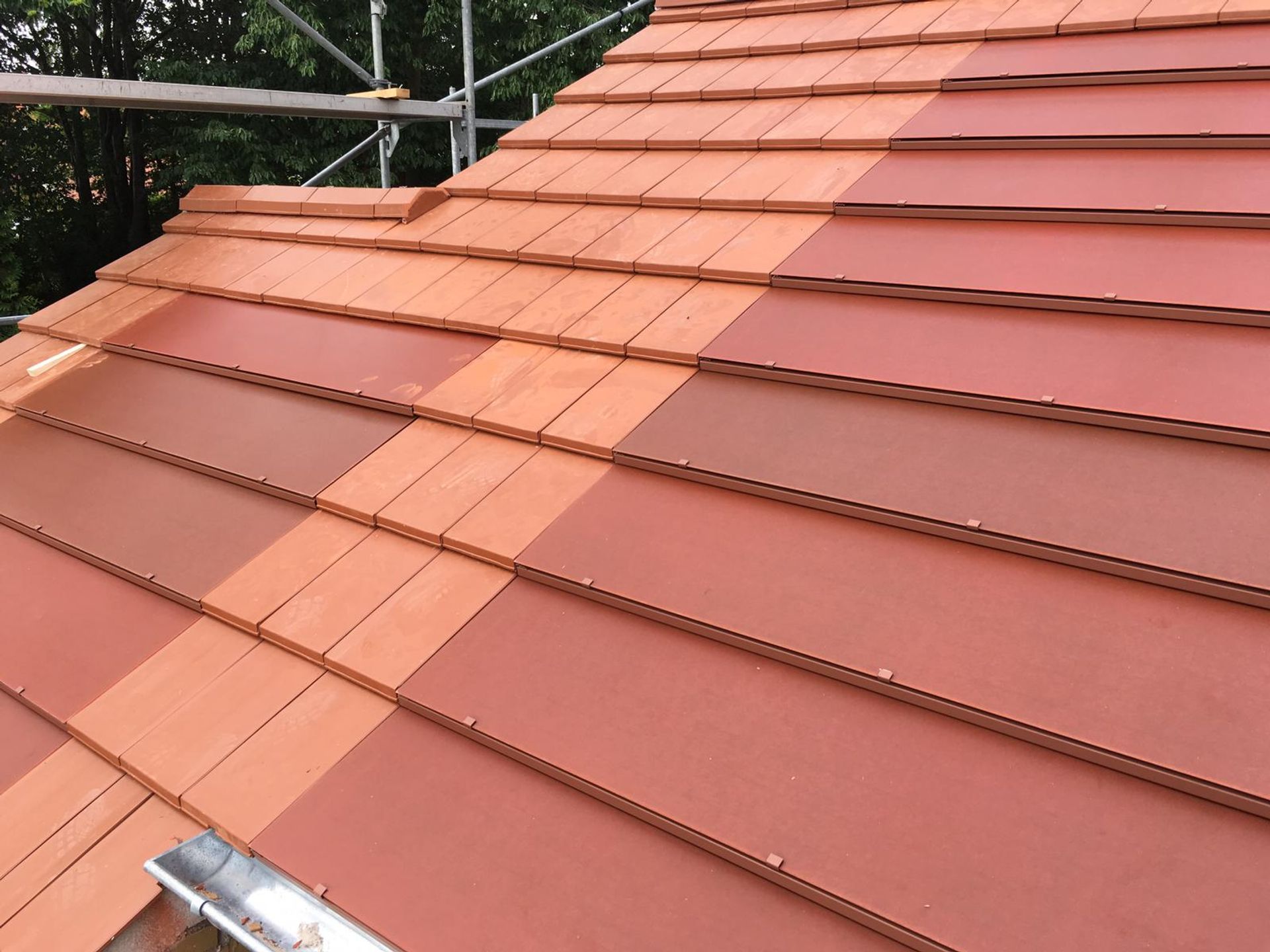 Danish Solar Energy Ltd. (DSE)
Colored solar roof tiles and colored solar facades are the future in solar energy, houses and buildings will produce in future It's own energy. Aesthetics will take more relevance, keeping energy efficiency was the biggest challenge by coloring solar modules, now that is over. Architecs, Real State and many other applications can be used to hide solar modules to create beautiful buildings and houses that produce energy and DSE module factory produce solar roof tiles and facades for custom designe projects, Danish solar energy has a large full-automated manufacturing plant located in the heart of a green environment in south Denmark. Thanks for visiting Us and Contact us to know more about Us, We will be ready to bring answers and solutions for your requirements.
Company details
Flensbjerg 8
,
Holeby
,
4960
Denmark
Business Type:

Manufacturer

Industry Type:

Market Focus:

Globally (various continents)

Year Founded:

1993
Over 1000 cases of solar solution
We are one of the pioneers in the field of solar energy with 20+ years of global experience.
We have designed and delivered innovative solutions for varieties of solar projects, more than 1000 cases worldwide, ranging from stand-alone solar system, building integrated PV system from medium to large scale solar park.
In particular, we are proud of having delivered solar projects in emerging markets,providing training and technology transfer. We have worked out different ecological energy solution for rural areas with or without adequate infrastructure.
DSE has delivered projects in Scandinavia, Germany, Spain, Italy, Portugal, South America, East & West Africa, Asia, Greenland and the Middle East.
Collaborator with a number of reputable Research Institution

DSE has been collaborating with reputable Research Institution such as University of Copenhagen, AARHUS University, Technical University of Denmark, Forschungszentrum Jülich etc. since 1990s

Some of the exciting research projects we are currently working on are; fuel cell and hydrogen storage with solar power supply; Development of cheaper and more efficient solar cell based on Tandem construction; Hybrid modules that combine power and heat in the same modules.
Official distributor of well known solar components producers
DSE is the official distributor for some of the well known solar components producers like Fronius, ABB, Steca, MorningStar, Grundfoss, Victron Energy, Hoppecke etc.
Based on our in-depth PV technology knowledge and insight in the solar components market, we are capable of selecting the right quality products without any compromise. We can actas the single source for all solar components for your PV project.
UN city complex,hailed as a Star in Copenhagen's harbor was completed in 2014. We're proud to deliver the PV systems installed on the top of building.
This project was awarded at theIntersolar 2014 as "the most beautiful PV system since 2002".Decisive factors behind the award were the beautiful design of the installation and the high quality of the project