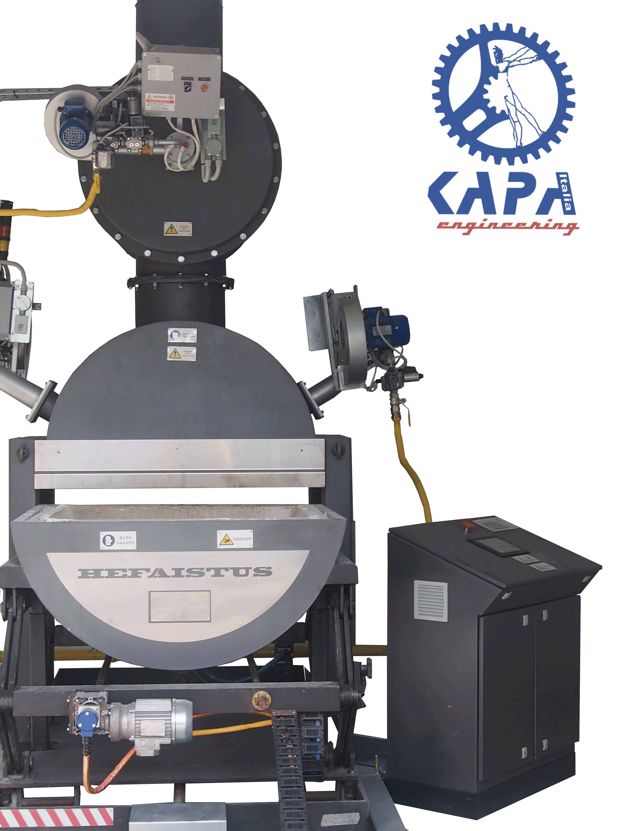 Kapa Engineering
Kapa Engineering is a company based in Milan, specialising since 1997 in the construction of innovative machines for waste treatment by using high efficiency incinerators and dryers. From the very beginning our idea was to create and offer products for the global market, able to compete for quality and adaptability in the field of the waste treatment in compliance with the strict European standards and environmental sustainability. A distinctive strength of Kapa Engineering's products is the ability of making bespoke machines and fulfil each single request. From preliminary technical studies and evaluation of the type of waste to handle, we are able to create ad hoc plants, backed up by first level technical assistance and training. In addition, our offer includes solutions with "mobile" trailer mounted incinerators that better suit specific areas, such as the medical field (small hospitals and field clinics) or for the disposal of waste classified as "hazardous".
Company details
ia Vannara – Z.I.
,
Paolisi (BN)
,
82011
Italy
Business Type:

Manufacturer

Industry Type:

Market Focus:

Internationally (various countries)

Employees:

11-100
Kapa ENgineering is constantly looking for synergies and collaborations with the main suppliers of advanced components and machinery in order to propose eco-compatible solutions, respectful of the environment, creating products with low consumption, high efficiency and low emissions.
Our plus
EXCLUSIVE DESIGN AND INNER QUALITY.
Utmost attention to details, excellent quality of the materials and a high-profile design make the new line of Kapa Engineering products such elements of great technology.
For over 20 years Kapa Engineering has developed solutions with the aim to increase the comfort of living. A commitment that the company fulfills with a 100% Made in Italy production of their machines, and in which design, materials and technology coexist in a perfect balance.
Kapa Engineering uses the latest generation of inncineration technology featured by a very high performance and low emission, putting it at the very top levels.
The research & development have represented the cornerstones of our corporate philosophy for a long time. Every year investment as well as dedication to work grow up with the main aim of producing a low cost clean energy thus satisfying the increasingly demands of customers at the same time.
The word quality is often used improperly, without effective and noticeable difference when for technical solutions especially. The company is surely committed to offer a range of products of the best quality to the customers. A choice that has been honored with prestigious certifications received from the most prestigious European Certification institutes over the recent years.