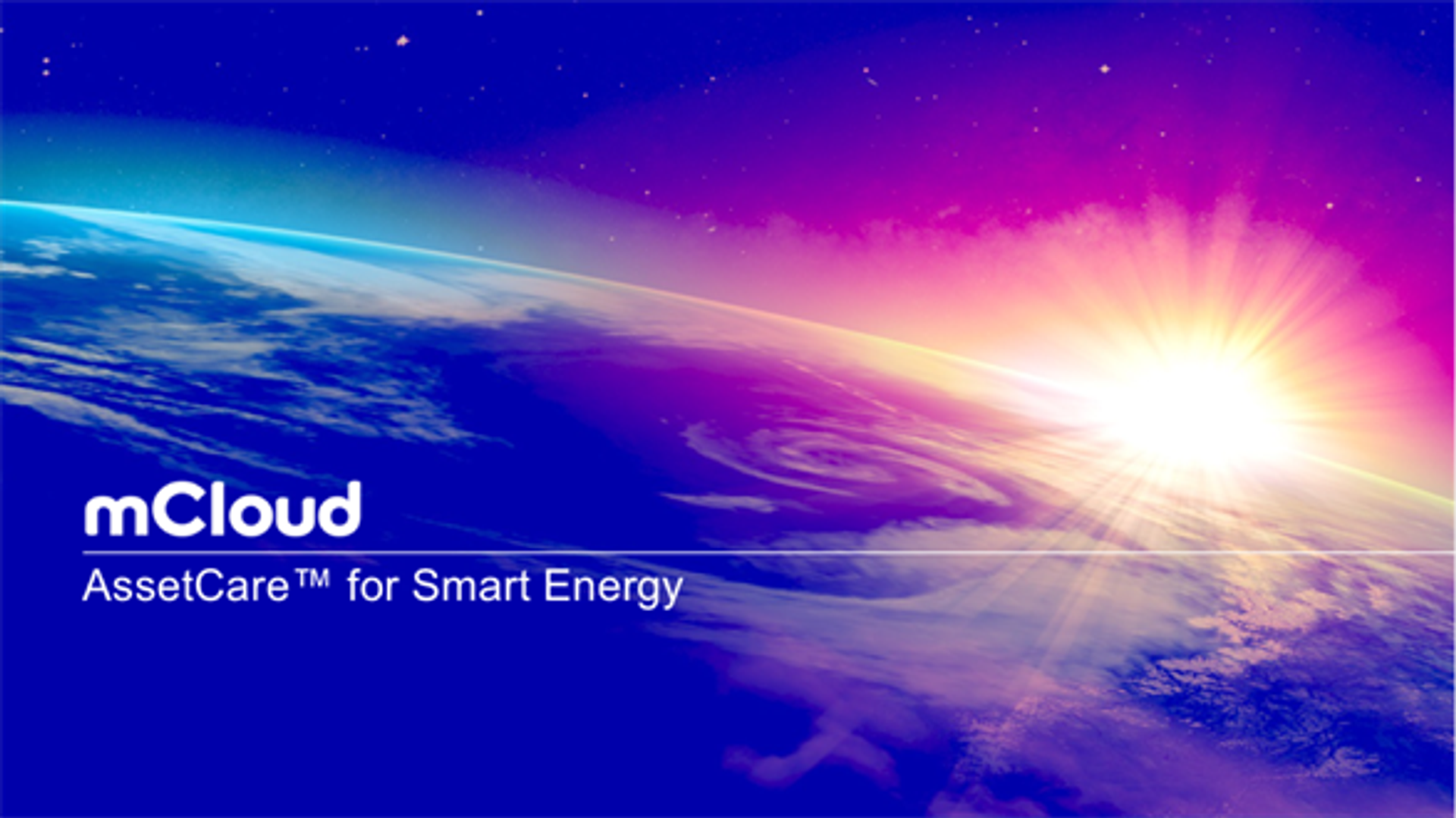 mCloud Technologies Corp.
At mCloud, we are creating a more efficient future through the use of AI and analytics. By tapping into the power of data, we are curbing energy waste, maximizing power production, and getting the most out of critical energy infrastructure. Our customers include some of the world`s best known brands including Starbucks, Cinemark, and TELUS. Today, mCloud manages more than 40,000 assets around the world.
Company details
Business Type:

Software vendor

Industry Type:

Market Focus:

Globally (various continents)
This company also provides solutions for other industrial applications.
Please, visit the following links for more info:
Proprietary technology With a portfolio of 15 patents and technology with roots in demanding industries that include aerospace, defense, and healthcare, mCloud offers unique value by combining IoT and AI in the cloud.
mCloud is committed to a safety program that ensures a safe work environment for its staff.
Our staff is required to abide by all company and client safety policies and procedures and by relevant legislation as it applies to the work that they do. The objective of mCloud's safety program is to create an injury- and accident-free workplace that protects our staff, our customers, and their assets. The success of our program and culture is proven out by the fact that mCloud has not recorded a single lost time accident since our founding in 1990.
There are organizations where the skills and attitudes of management towards safety have little in common with the workers. This is not the case at mCloud. Our principals and supervisors started their careers performing the same tasks carried out by our staff in the field today. As managers, we understand the risks our people face because we have been there, and we remain diligent to continually identify and mitigate them. No manager would ask a worker to perform a task that they were not personally willing to tackle. This is why we have been able to work hundreds of thousands of hours on thousands of industrial projects without a single lost-time accident.
While we take every reasonable step to protect our staff, this is not our only safety obligation. We are in the business of designing and implementing process control systems for major industrial facilities. As such, we make a commitment to the protection of society through the integrity of our work. We successfully meet this obligation by working in accordance with proven procedures, analyzing and mitigating risks, employing rigorous QA/QC measures, and employing only well-qualified and experienced staff for critical activities.