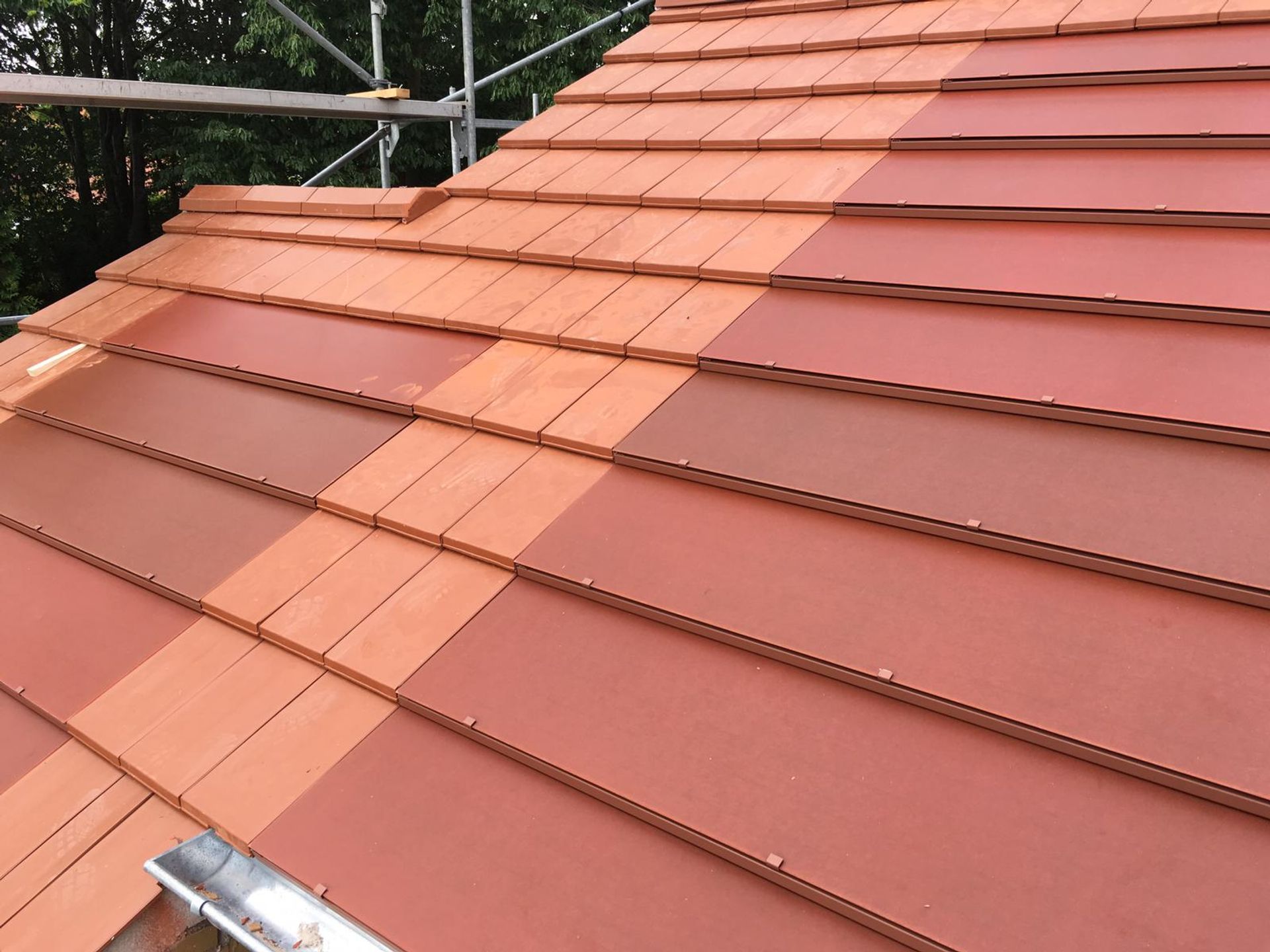 Danish Solar Energy was born with nature of Photovoltaic technology. We offer technical consultation for medium and large projects. We design innovative solutions to optimize the profitability of your energy projects. We are, specially, able to cross from the purely technical solution to the modern project financial analysislike delivering a convincing Business Case which is the corner stone of securing project financing.
DO YOU WANT TO BUILD YOUR OWN EXCLUSIVE SOLAR MODULE
Then our team can help you
Architects and builders want an individual color choice of solar modules, saturated colors, a homogeneous appearance from every possible point of view and at the same time a high module efficiency. The demand is growing a lot for these products. Builders from all over the world are increasingly asking for the sustainability and self-sufficiency of their buildings.When designing the solar module, it must be decided whether it should be integrated into the building so that it minimizes visibility and blends in with the surrounding materials. Or whether the design of the building should be based on a futuristic appearance, and the solar modules should be the building's "face" on the outside. Implementing green energy in the construction in this way can rightly cement the architect's or suppliers name in the industry, and the building's green profile.

Our team jointly design the desired module, where we will be an active sparring partner who can advise on aesthetic possibilities, and make all the necessary calculations so that the plant is not only beautiful to look at, but also have optimal performance.

Building-integrated solar modules are an ideal solution in terms of reducing the carbon footprint and reducing its cost of electricity.

We don't just supply the solar modules and stop there. We can supply complete systems if desired. We contact installers, professionals and suppliers. We thus simplify the communication path of our partners.

If you are a manufacturer or a distributor of building materials or in the process of building a project and want, an exclusive beautiful solar power that can reduce electricity costs and contribute to sustainable construction and make a difference in relation to CO2 emissions.

Contact us:
Let our team of top professional engineers and designers help on below to create your own perfect CFR solar power module.
Aesthetics: Color or colors, Patterns, Surfaces and Reflection degree
Mechanics: Dimensions (LxWxH), Frame. Fastening, Water seal
Electrical: Configuration
Performance: Energy production, Orientation and angles, Shadows
Certifications: IEC61215, IECEN730, UL
Project Financing

We can help you to achieve financing. As a Danish producer we are supported by various strong financial institutions and funds such as EKF, (the Royal Danish Export Credit Fund) IFU, (Investment Fund for Developing Countries).
Workshop

We are happy to share our knowledge and expertise in photovoltaic domain or, in a broader term, energy saving. Danish Solar Energy holds workshops upon request to transfer knowledge in different topics including: how to produce free electricity from the sun,how to assemble a solar power system, how to build an advanced energy saving module factory, knowledge and selection of PV components in various Solar PV system or other exciting topics such as prospect of Hydrogen energy storage, the development of hybrid system and the development of higher efficiency solar cells.